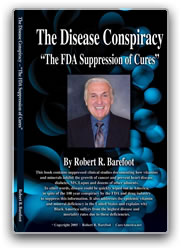 (PRWEB) September 16, 2012
After the release of a new study, Coral Calcium Shop invites women to try their products. Brigham Women's Hospital released a study that links acetaminophen and ibuprofen usage to hearing loss in women. According to the study, ingesting these ingredients found in some popular brands more than once a week can increase the risk of impairment in the functioning of the hearing organ the cochlea. Because of this new study published in the American Journal of Epidemiology, Coral Calcium Shop invites women to try coral calcium supplements.
Because coral calcium is a powerhouse of natural ingredients, it provides results for those suffering with many different types of pain. Coral Calcium Shop provides several options for supplements containing coral calcium, and can provide a healthy solution to the aches and pains that women may experience.
The coral calcium found in the supplements at Coral Calcium Shop is marine grade coral calcium from Okinawa, Japan and has made a difference in the life of many women who previously experienced pain. One customer testimonial shared a specific story expressing the benefits of coral calcium: "I am a 38 yr old female that has had 7 surgeries in 6 years. Always sick and in pain. I have been on coral calcium for 6 weeks and loving it."
With the new information provided by the Brigham Women's Hospital study, some women may need an alternative to traditional pain relievers. Women who are interested can try coral calcium and receive many health benefits. For those looking to find out more information about the benefits of coral calcium visit http://www.coralcalciumshop.com