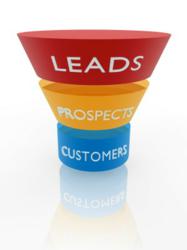 Dialtel announced today that it is going to offer free data to Merchant Service Providers for the purpose of Automated Lead Generation
(PRWEB) September 24, 2012
Dialtel announced today that it is going to offer free data to Merchant Service Providers for the purpose of Automated Lead Generation. Using Dialtel's state of the art Hosted Dialer, MSP's will be able to blast out messages to businesses across the United States to generate leads for their business.
There are three different methods which Dialtel offers to create Merchant Account Leads.
The first method is Live Transfer Leads. With Live Transfers the called party will need to press a key on their telephone to transfer through to the sales agents. This style of leads is hit or miss. There will be a lot of complaints before sales are made so a strong call center environment is necessary to handle these types of calls.
The second method is Voicemail Leads. With Voicemail Leads the called party will press a key on their telephone which will initiate a second message. The second message will give further information about the service with a call to action. At the end of the second message the called party will leave a message which can be retrieved from the dialer in real time. This lead style is perfect for a one man shop and is also well suited for large organizations.
The third method is Polls and Surveys. With Polls and Surveys the called party will respond to a series of questions. Their responses will get auto generated into a Poll Activity Report which will detail all the calls that received poll activity. This is a great way to pre-qualify a lead for a future call back.
Dialtel is going to help its clients power their campaigns with free business data. Clients can discuss with Dialtel what their target market is going to be and Dialtel can assist with pulling the best possible data to reach their target market. One example would be targeting only businesses with 1-5 employees that have high sales volume. This strategy will help to avoid the gatekeeper while still gaining access to a decently sized account.
The key to success with any Hosted Dialer is to put the time into developing different databases, scripts, and strategies. Dialtel is willing to spend the time with serious clients that want to use Voice Broadcasting to deliver leads to their sales agents. With free data and no other costs besides successful calls, now is a better time than ever to take advantage of this great service.