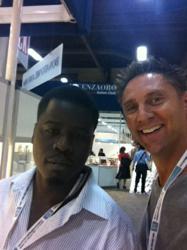 "Creation is the true form of love."
Scott Ryan Tischler
Richmond, Virginia (PRWEB) September 16, 2012
Scott Ryan Tischler announces new strategic partnership with GemFind to build a custom website where customers can design their own rings online. Scott Tischler has partnered with major diamond houses, and now has access to over 75,000 diamonds for his customers. Tischler has also designed, in partnership, over 400 engagement bands for his new venture. Customers will soon be able to go online and design a ring online, and even order the ring from the comfort of their own home.
Tischler will continue to do high end one of a kind custom jewelry by appointment only with renowned designer and former NFL player Damon Washington. Tischler believes most customers would like to design something special and unique for that special someone in their life. With the website Tischler is rolling out, that will be a reality.
Scott Tischler will have the website done and working by October 1st 2012.