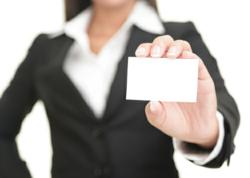 HealthCompare's goal to educate consumers is constantly evolving and continues to reach new people in new ways.
Orange, CA (PRWEB) September 21, 2012
HealthCompare, a nationally recognized health insurance comparison site, is releasing new tools in their attempt to help Americans who are in search of health insurance. HealthCompare, who consistently displays concern for consumers, asks visitors that come to their site to ask themselves a series of questions before attempting to find health insurance coverage. These questions are designed to help shoppers decipher what type of coverage is best for them in terms of cost and type of policy.
But HealthCompare didn't stop there.
They then released tools called infographics to help illustrate the difficulties that surround the health insurance industry. The inherent language of the field makes the topic hard to understand, but with these graphics released, even the lay reader will comprehend these health insurance hardships.
Some infographics released are:
Getting An Online Health Insurance Quote Made Easy - Designed to aid consumers in getting an effective medical policy quote
Instant Health Insurance Quotes May Not Be All They Seem - Illustrates the need for consumers to be wary when accepting insurance quotes
Beware Of Instant Health Insurance - Conveys how some offers of instant health insurance may or may not be legitimate
Get An Individual Health Quote The Right Way - Designed to educate consumers on the proper way to obtain effective health insurance quotes
Now, HealthCompare has stepped into a new realm. They are becoming book publishers. Thanks to the recent opening of the publishing gate, book production is now a level playing field.
Aiming to help consumers continue to navigate rough waters, the health insurance comparison site will release weekly self-development titles to gently guide consumers through life events like the birth of new babies, adjusting to marriage, learning to survive divorce, and much more.
The books will be released weekly on their website, then placed on Amazon as new titles are released.
HealthCompare's goal to educate consumers is constantly evolving and continues to reach new people in new ways.
About Health Compare: HealthCompare was launched in 2009 to work with brokers and carriers to help individuals and families easily research, compare, buy, and enroll in the right health insurance plan at the right price. Based in Orange, Calif., it delivers accurate, customized, health insurance quotes for the country's diverse population.
Through a unique partnership with its sister company, CONEXIS, HealthCompare has the ability to quickly reach thousands of COBRA-qualifying consumers and provide them with COBRA alternatives at the moment they become eligible for COBRA benefits. This provides these consumers with an opportunity to enroll in individual or family plans and potentially save hundreds to thousands of dollars on COBRA premiums and, at the same time, rewards referring brokers with referral fee income for the life of each policy.
For more information, visit http://healthcompare.com/ or call 888.748.5152