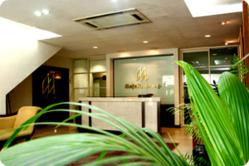 In line with our motto: Respect, Sincerity, and Loyalty, Majulia is proud to play a part in building a better Malaysia
Shah Alam, Malaysia (PRWEB) September 17, 2012
Steadfast with its philosophy of providing quality work through impeccable service at a competitive price, this company has always aspired to be a master builder in the construction industry in Malaysia which it has done over the years since 1985.
The long awaited launch has finally arrived. D'Bayu and D'Amra are now open for viewing. Pearl and Diamond 2 in Bangi are also ready for purchase. To date, Majulia Group has amassed many successful major projects to its name.
With the inception of Getrahome Sdn Bhd in June 1998, Majulia has forged itself as a major player in construction, property development and other related businesses. One of Majulia's core businesses is construction which encompasses residential, infrastructure and other miscellaneous projects.
From multipurpose hall to sports complex and schools, Majulia under the leadership of Dato Shamsuddin Hayroni, had been involved in the construction of multiple residential projects, from high end landed properties to low cost houses and government quarters.
Majulia's expertise in the construction of infrastructure includes waterworks, sewerage, drainage, water distribution, earthwork, roadwork, tunnel, security fencing and many others.
Some of the property development projects handled by this construction giant are Taman Ixora, Taman Pinggiran Sg. Long, Bangi 3 and Pangsapuri Sri Murni.
In view of the ever challenging development in the construction industry, Dato Shamsuddin Hayroni has moved Majulia to a step forward into the area of property development, power generation, quarry operations and trading.
Call (603)-8706 4231 / 1142 for enquiries on Majulia latest launches - D'Bayu, D'Amra, Pearl or Diamond 2