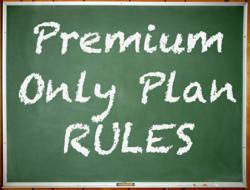 (PRWEB) September 18, 2012
Zane Benefits, which provides comprehensive and flexible alternatives to traditional employer-sponsored health benefits, today published an overview of Premium Only Plan rules.
IRS code Section 125 allows an employer to set up a Premium Only Plan (POP), where an employee's insurance premium contributions can be deducted from his or her payroll on a pre-tax basis. There are many advantages of setting up a Premium Only Plan for employees.
By implementing a POP plan, an employer is allowing employees to pay their portion of the employer health insurance premiums with pre-tax dollars, saving employees up to 40% on income taxes alone.
The overview covers the following rules and regulations of a Section 125 Premium Only Plan:

Which organizations are eligible?
What documents need to be set up?
How does a POP plan work?
What are the nondiscrimination rules?
Which employees are eligible to enroll?
How can changes to a POP plan be made during the plan year?
Read the full overview of Section 125 Premium Only Plan Rules & Regulations
About Zane Benefits, Inc.
Zane Benefits, Inc, a software company, helps insurance brokers, accountants, and employers take advantage of new defined contribution health benefits and private exchanges via its proprietary SaaS online health benefits software. Zane Benefits does not sell insurance. Using Zane's platform, insurance professionals and accountants offer their clients a defined contribution plan with multiple individual health insurance options via a private health exchange of their choice.