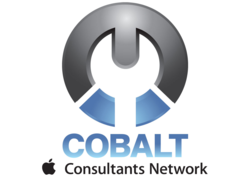 A great alternative to the Apple Store near the Gardens Mall.
(PRWEB) September 17, 2012
It has been nearly 8 years since Cobalt Computer Consulting opened its first physical location. And in these last 8 years, they have seen a huge shift in the personal computing industry. Apple is clearly taking over the personal computer industry, among other things, and with good reason. Cobalt recently redesigned their website, and it can be found at http://www.cobaltflorida.com. The new website lists its services offered, as well as news, tips, tricks and pricing on repairs, lessons and classes. There is also a form that customers can fill out and submit with any questions they might have.
Established by Jason Roberts in 2005, Cobalt Computer Consulting has been serving the Jupiter and Palm Beach Gardens locations for years. In addition to those areas, Cobalt has also serviced the areas of Tequesta, Singer Island, Palm Beach, Juno Beach, Hobe Sound, Jupiter Island, and many other surrounding areas.
With the announcement of the new and much needed Palm Beach Gardens store, Apple customers now have a great Apple Store alternative as well. The new location offers a more quiet and controlled environment for lessons and consulting. And with such a close proximity to the Apple Store in the Palm Beach Gardens Mall, it's a no brainer to go to them when the Apple Store is just too exhausting to deal with. They also come to your home to perform repairs and give private lessons as well. Some services that they offer are:

iPad Lessons
Private One-on-One Apple Lessons
Apple Certified Technicians
Apple Computer Repair
Apple Macbook and iMac Repair
Apple Hard Drive Repair
Apple MacBook and iMac Broken Glass Repair and Replacement
Apple MacBook and iMac LCD Repair and Replacement
Data Recovery and Forensics
iCloud Setup
Lessons on iPhoto, Aperture, Lightroom and Adobe Photoshop
Help with iTunes, iPod, iPhone, Pages, Numbers, Garage Band, iMovie and just about any other application or device that Apple has created or manufactures.
As owner, Roberts holds multiple certifications with Apple such as the Apple Certified Support Professional [ACSP] certification and the Apple Certified Macintosh Technician [ACMT] certification. In addition to those, he also holds several other IT related certifications like the CompTIA A+ certification and the Certified Internet Webmaster certification (CIW). Qualities such as honesty, integrity, customer satisfaction and the never ending quest for perfection in all that they do are he, and his company's trademark.
"I've seen how crazy the Apple Store is", he says,"and I've listened to our customers over the past few years. Don't get me wrong. We are extremely proud of what Apple has accomplished, and are glad to be a part of it. We're huge fans. But the fact is that it's always the same message. Our customers say, "That Apple Store is just so loud and crowded that I can't even hear in there." That's where we come in. We are the alternative solution. We are independently owned, so we do charge a fee for our lessons, but you still get the comfort of knowing that you're being trained by a company and technicians that are certified by Apple. We're also listed on the Apple website at consultants.apple.com as a certified member of the Apple Consultants Network."
So if you want iPad Lessons or Apple Computer Training, and don't want the craziness or the insanity of the Apple Store, stop in or give them a call at 561-766-1196, or visit their website at http://www.cobaltflorida.com. A convenient and easy to use e-mail form is on the site for contacting the store after hours.
Cobalt Computer Consulting is located in the City Center shopping plaza between the PGA draw bridge and US 1. They are next to CG Burgers. The address is 2000 PGA Blvd, Suite 5504, Palm Beach Gardens, FL, 33408. Phone: 561-766-1196 email: cobaltpga(at)gmail(dot)com.