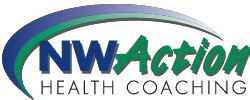 Weight-loss plateaus, no matter how defined, are natural and even the most conscientious will find they hit periods where scales do not move for a week or more
Atlanta, Georgia (PRWEB) September 17, 2012
NWAction Health Coaching is dedicated to helping clients lose weight and live better, longer, healthier lives. Provided is unique one-to-one support with certified health coaches, tools, and logistic support. NWAction's goal is to improve or change daily habits to healthier habits and choices. For fun and support, groups will now regularly meet on a monthly basis to celebrate their successes. The celebratory events will also provide positive reinforcement and allow each member to broaden their support group.
NW Action Health Coaching has also announced the publication of their new 'Plateau' booklets. People losing weight may from time to time hit a week or more where the scale does not move - even though they are faithful to eating the right foods, at the right times, in the right amounts, with healthy habits of movement . This brochure explains these plateaus and provides action steps for moving beyond them.
Joy Povenz (President of NWAction Coaching) explains, "Weight-loss plateaus, no matter how defined, are natural and even the most conscientious will find they hit periods where scales do not move for a week or more. Each plateau is a recalibration, or new normal, for your body. You want plateaus to recalibrate not only your body, but your efforts." Discussing what some view as setbacks and explaining the process, provides fresh insight to successful weight loss.
NWAction's has a fresh, new approach to weight loss based on well-known knowledge. It is a mix of tools, support, education, planning, and evaluation. Their website is packed with valuable weight loss information and ways to be healthier. Visit the site at http://weightlosshealthcoaches.com/success-stories/ to learn about some of their patients' success stories and find out why they are regarded as one of the top choices for Atlanta Weight Loss Programs.
If you have questions or concerns about your weight, give the weight-loss and health practitioners at NWAction a call. Sought after speakers, they welcome opportunities to tell others about their healthy living programs and to speak about ways to start losing weight now. Ask for the date of the next weight-loss party. The parties are open to the community.
This was submitted by Click Ready Marketing, a SEO Marketing agency.