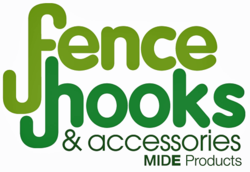 Returning to 2011 prices for consumers can only help us grow the business
Elkhart, IN (PRWEB) September 18, 2012
Already eclipsing 2011 sales by over 25 percent in 2012, the four year old company, MIDE Products is planning on continued growth for 2013.
"We will see at least 50 percent growth in sales compared to last year and plan on continuing that kind of growth in 2013" stated Mike Riggle, co-owner. By committing to larger quantity purchases of materials, Mr. Riggle has been able to secure better pricing contracts from major suppliers. As a result, the company's materials cost for 2013 will be lowered by an average of 4.5 percent.
MIDE Products will be passing on these and other savings on to distributors and wholesalers starting on October 1, 2012. Distributors and wholesalers will see an average 7 percent reduction in their pricing and will be notified directly from the company in late September. Retail consumers will see the most saving and should see prices reduced 10 percent or more in their local stores by the end of the year. "Returning to 2011 prices for consumers can only help us grow the business" commented Mr. Riggle.
MIDE Products fills a niche in the fence/outdoor living market. That niche - provide consumers quality, long lasting, weather resistant and easy to use products for backyards, garden areas, pool areas and decks. The current product line includes: Pool Accessory Hooks, Flower Box Holders, Corner Shelves, Pet Dish Holders, Flag Holders and the new Attachable Fence Hook line. All are manufactured in the United States at their facility in Elkhart, Indiana and carry a lifetime warranty.
For more information about MIDE Products, visit http://www.mideproducts.com/ or call 1-888-243-7019
Media Contact:
Mike Riggle
MIDE Products
(574) 326-3060