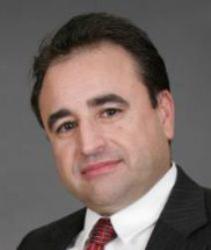 Most job hunters are told to network but job hunters need more than just being told "Go out and network", they need to be shown HOW to do it properly in order to eventually get hired in a job they actually want
Toronto, Canada (PRWEB) September 17, 2012
Job search expert and author of the Panic Free Job Search Paul Hill's interview with Dr. Zara Larsen, host of the "Circles of Change" show on 104.1 FM The Truth, in Tucson, Arizona, has now been released through a podcast.
"It is an honor to be interviewed by Dr. Zara Larsen who is dedicated to helping people achieve transformational change" said Paul Hill, Chief Instructor of Transition to Hired. "Her mission to offer positive, pragmatic advice and often unconventional wisdom on personal career development is directly aligned with my philosophy as well as the career advice in my book."
This popular show, "Circles of Change" is in its fifth season and approaching 300 shows and 700 podcasts. Every Saturday a diverse set of guests spanning business and non-profit leaders, public servants, consultants, coaches, academics, subject matter experts, artists, and people with insightful and inspirational stories are invited to give others an encouraging boost.
During this interview Paul Hill shares the power of knowing how to get hired by:
Unleashing the power of the web and social networking,
Creating a focused message,
Doing a targeted employer search,
Being a candidate and not an applicant,
Getting in front of decision makers using networking and marketing letters
Getting your resume pulled out of HR "black hole" by a decision maker
"Most job hunters are told to network but job hunters need more than just being told "Go out and network", they need to be shown HOW to do it properly in order to eventually get hired in a job they actually want rather than having to settle for what is available to them through the online job application lottery" said Hill, "Because radio has time constraints we can not explore job search networking at its fullest but in my book I demonstrate step by step to job hunters how to do professional networking and how to use social networking sites properly to get hired."
"Circles of Change: Where Your Path is Created by Walking On It" showcases weekly conversations with national experts, featured guests and entertaining live call-in and email questions that can help listeners take the right steps to make more of their careers and life, and how to discover, strive for and achieve "what's next".
"The show offers pragmatic advice and unconventional wisdom, stressing personal accountability, taking action, and how playing to what one is motivated to do and be, leverages one's natural giftedness" said Dr. Zara Larsen, President of The Larsen Group: Architects of Change. "By investing in personal development, taking risks, and allowing for a journey, people can circle back and pull upon their lifetime of experiences and connections to define a new career trajectory."
The podcast of the September 1, 2012 interview with Paul Hill, job search expert, is now available at http://www.transitiontohired.com/events/
The live radio and web stream show "Circles of Change: Where Your Path is Created by Walking On It" hosted by Dr.Zara Larsen is broadcast from 10-noon Pacific (1-3 Eastern) on http://www.1041thetruth.com/ or in southern Arizona on 104.1 FM.
Transition to Hired and Paul Hill
Transition to Hired provides job search and career coaching services, as well as the groundbreaking 'Panic Free Job Search Boot Camp' and innovative products that facilitate the job search process. Paul Hill has dedicated 26 years of his career to helping professionals get hired, and is the author of The Panic Free Job Search: Unleash the Power of the Web and Social Networking to Get Hired. For more information please visit http://www.TransitiontoHired.com and follow Paul Hill on twitter @GetHiredFastTrk
The Larsen Group
A private consulting firm dedicated to helping others unleash potential through transformational change. Led by Dr. Zara Larsen and influenced by her passion in upending the status quo for sustainable system change, the firm is committed to repositioning organizations for breakthrough performance via individuals playing to their natural giftedness and motivated abilities. For more information visit http://www.thelarsengroup.com