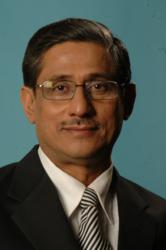 Difference of opinion should not lead to difference of mind. Half the problems of our life will not arise at all if we remember this.
(PRWEB) September 19, 2012
The first Washington State Summit on US-India Trade & Commerce is being organized by the Washington State and India Trade Relations Action Committee (WASITRAC) in collaboration with the Seattle Center Foundation, Consulate General of India in San Francisco, City of Seattle, Port of Seattle, Bill & Melinda Gates Foundation, Foster School of Business and University of Washington Bothell School of Business with support of the U.S. Commercial Service, Confederation of Indian Industries (CII), Washington State Department of Commerce, Seattle Tourism and Convention Bureau, Washington Tourism Alliance, Washington Economic Development Commission and a host of sponsoring organizations.
Consul General of India, Ambassador N. Parthasarathi and Washington State Lt. Governor Brad Owen will be the keynote speakers at the trade summit. They will also attend the opening of the trade summit with the 3rd Annual Building Bridges Reception on the evening of September 27 where the organizer will honor the noted Indian scholar, philosopher, humanitarian and spiritual leader Dr. Chandra Bhanu Satpathy with the "Building Bridges across the Nations" award for bringing the world together through his works on the arts, literature, music, spirituality and humanitarian endeavors. Dr. Satpathy was recently conferred with D. Litt by the Rashtriya Sanskrit Vidyapeeth, Tirupati and Ravenshaw University in Odisha. He was also honored with a LL. D. by the Berhampur University in India.
His latest book, "Shri Guru Bhagavat," has been published in four volumes in India and has become immensely popular among thousands of his fans and other scholars due to its depth and simplicity, highlighting the Guru-disciple relationship while describing the invaluable aspects of human life. Interestingly enough, this recently authored book is written in the poetic meter (lines with nine letters each, in couplet form) of the Bhagavat written by Late Shri Jagannath Das, the legendary Indian author of the 15th century. With the growing demand of "Shri Guru Bhagavat" outside India, the book might get published in the US very soon.
Since 1989, Dr. Satpathy has been playing a pioneering role in spiritual literature of excellence and has engaged himself with the task of creating literature and music related to Shri Shirdi Sai Baba, an enlightened saint of the 20th century. Dr. Satpathy has been instrumental in creating Shirdi Sai Baba temples, cultural and community centers worldwide, the numbers now exceeding 250 in countries like USA, UK, Kenya, Singapore, Spain, and Australia to name a few which are spreading the essence of Sai philosophy and engage in charitable activities like organizing medical camps, providing food and shelter to needy during natural calamities, sponsoring medical treatment, and education for under privileged.
Dr. Chandra Bhanu Satpathy comes from a family of academicians and administrators with a high level of cultural and religious involvement. He holds multiple master's degrees and for some years taught in Delhi University before joining the Indian Police Service. He was awarded three recognitions by the President of India for gallantry, meritorious service, and distinguished service. Before initiating the Global Sai movement in his 35-year long career, Dr. Satpathy had been the Director General of Police for the largest Indian State of Uttar Pradesh (UP), the Additional Director General of the Central Industrial Security Force (CISF), Chief Vigilance Officer for the Oil Natural Gas Commission (ONGC) and Indian Oil, and also the Additional Commissioner for the department Civil Aviation.
The day long summit on September 28th will include inauguration, keynote addresses by dignitaries, informative workshops, one to one networking among participants, industry focused panels and company spotlights. The summit exhibits will highlight opportunities in the area of infrastructure development, technology and innovation, education, agriculture, chemicals & pharmaceuticals, life sciences, biotechnology, nanotechnology, automobiles, shipbuilding, tourism and convention. The summit will also have a special session on corporate social responsibility highlighting the role of businesses in building stronger and sustainable communities.
U.S. Rep. Jim McDermott (Seattle), Seattle Mayor Mike McGinn, and Bellevue Mayor Conrad Lee will be among the many dignitaries attending the first Washington State Summit on US-India Trade & Commerce, which will be held in Seattle, Washington, on September 27 and 28 at the Seattle Center, with the theme of "Building a Legacy for the Next 50 years". High profile trade delegations from the Indian States of Assam, and Gujarat, comprising of senior officials and business leaders are expected to participate in this trade summit. The Summit is taking place during the Next Fifty, a six month long celebration (April – October) marking the 50th anniversary of the Seattle Center and Seattle's First World Fair (1962-2012). The month of September has been designated as the month for Commerce, Innovation & Economy.
Established in 2007, WASITRAC has been a Seattle based non-profit trade advocacy group engaged in US-India trade relations. The group facilitated its first trade mission to India in 2010 co-led by Lt. Governor Brad Owen and its honorary Chair US Rep. Jim McDermott when North Seattle Community College signed a MOU with couple of educational institutions in the state Odisha. The second trade mission was led by Port of Seattle CEO Tay Yoshitani in 2011 when the historiv centennial sister port agreement was signed between Dhamra port in Odisha and the Port of Seattle.
The day long summit will end with the discourses by Dr. Chandra Bhanu Satpathy (Guru Ji) on "Mystique India, Eastern Philosophy and the Global Sai Movement as initiated by Dr. Satpathy since 2000".
Details of the information on Summit registration and program can be had at visit http://www.NextFiftyIndia.org.