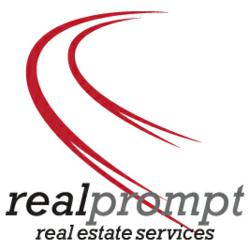 It's true; ask any real estate agent what they think of short sales and their response will more than likely be negative or that 'Short Sales Suck ...'
Phoenix, Arizona (PRWEB) September 17, 2012
RealPrompt, home of Program HR 3648, a free nationwide short sales initiative which provides real estate agents and brokers with teed up distressed homeowner appointments, monthly leads, comprehensive training, and short sale processing admits, "Short Sales Suck …"
"It's true; ask any real estate agent what they think of short sales and their response will more than likely be negative or that 'Short Sales Suck ...' One of the many ways in which we've eliminated the short sale headache is by providing free short sale processing," said Jeremy Bowman President & Co-Founder of RealPrompt.
Collecting homeowner documentation, such as, a letter of authorization, financial statements, hardship letters, tax returns, W-2s, payrolls stubs, and previous bank statements can be an overwhelming and cumbersome task for agents looking to manage multiple short sales.
RealPrompt is the preferred professional partner for agents who would rather close short sale transactions than babysit them. Developed, tested and refined over seven years, RealPrompt systems give agents a proven, repeatable, process supported by breakthrough technology… a process that delivers a 90% close rate on submitted short sales. Agent-partners teamed with RealPrompt have their own personal short sale assistant, who works for free, and makes the process predictable, profitable, and easy.
"We've removed the burden of short sales so that our agents can focus on being the solution for distressed homeowners. We're here to make sure our agents-partners receive expedient and accurate short sale processing," said Woods Davis Co-Founder & Vice President of Marketing for RealPrompt.
RealPrompt recently announced the development of a Short Sales iPhone App which will allow agents to submit short sales with a click of a button. "By removing the tasks associated with short sale processing agents and brokers free themselves from hours of paperwork," added Bowman. The RealPrompt Short Sales iPhone App is schedule to release in late September.
About RealPrompt
RealPrompt, home of Program HR 3648 (Chandler, AZ), is an innovative short sale servicer that has revolutionized a free nationwide program which provides real estate agents and brokers with teed up distressed homeowner appointments, leads, tools, training, and short sale processing to help distressed homeowners avoid foreclosure. Through its two main divisions, Program HR 3648 and TruDocs, RealPrompt has helped over 4,000 homeowners find alternative solutions to foreclosure. For more information, visit RealPrompt.com or call 1-800-915-1988.