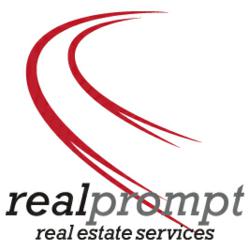 "Let's be honest, I've done four listings in one month [for distressed homeowners]. Any agent out there, if that doesn't excite you – shame on you, you're in this business for the wrong reasons. I know plenty of agents in my own office saying 'Holy cow!'
Phoenix, Arizona (PRWEB) September 18, 2012
RealPrompt, home of Program HR 3648, a free nationwide short sales initiative which provides Real Estate Agents and Brokers with teed up distressed homeowner appointments, monthly leads, online training, and short sale processing announces new Arizona Agent-Partner Melissa Dierks.
RealPrompt, America's #1 Comprehensive Short Sale Servicer, is the Preferred Professional Partner for Real Estate Agents and Brokers who would rather close short sale transactions than babysit them. Developed, tested, and refined over seven years, RealPrompt systems give Real Estate Professionals a proven repeatable process supported by breakthrough technology.
"Let's be honest, I've done four listings in one month [for distressed homeowners]. Any agent out there, if that doesn't excite you – shame on you, you're in this business for the wrong reasons. I know plenty of agents in my own office saying 'Holy cow!' that [number of listings] could change their entire life…" said Dierks. Only a few hours after her interview with RealPrompt, Dierks secured two additional short sale listings.
Dierks, a Realtor with RE/MAX Professionals in Glendale, Arizona has secured six short sale listings from six distressed homeowners within one month of joining RealPrompt. Prior to becoming a Real Estate Agent just twenty-six months ago Dierks worked as Senior VP Business Analyst for JP Morgan Chase. To date, Dierks, along with her team, have closed 56 transactions with 25 more currently in the pipeline.
"As our company continues to expand rapidly across the country we look to partner with High Caliber Agents like Melissa. She demonstrates compassion, expertise, and the listening skills that are truly needed in today's market to help homeowners. She is a consummate professional," said Jeremy Bowman, President and Co-Founder of RealPrompt.
"One of the fabulous things about Program HR 3648 is when I actually went in to meet the staff; it was so nice to see that they cared too. I'm not necessarily sold on the big corporate stuff, anymore especially since I came from there. Typically, you're a number and it was just good to see that they are in it for the right reasons. That's why I get excited about the program, you're working with partners who actually care," said Dierks.
"Talent and compassion are integral pieces of our strategic partnerships. A one-size-fits-all approach will not work for every homeowner who is facing foreclosure. Our most successful Agent-Partners are those who can expect opposition and overcome challenges," said Woods Davis, Co-Founder & VP of Marketing for RealPrompt.
"It's a great tool, it's a great investment. Jump [laughter] … jump in. Truly! But don't jump in thinking that you don't have to work. If you are on the fence saying, 'Oh should I do this should I not, how much work is it going to take,' it's going to take work." concluded Dierks.
About RealPrompt
RealPrompt Real Estate Services (Chandler, AZ) is an innovative short sale servicer that has revolutionized a free nationwide program which provides Real Estate Agents and Brokers with teed up distressed homeowner appointments, leads, tools, training, and short sale processing needed to help distressed homeowners avoid foreclosure. Through its two main divisions, Program HR 3648 and TruDocs, RealPrompt has helped over 4,000 homeowners find alternative solutions to foreclosure. For more information, visit RealPrompt.com or call 1.800.915.1988.