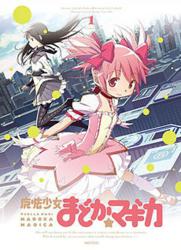 Los Angeles, California (PRWEB) September 18, 2012
In anticipation of the "annual mass costuming" that takes place each Halloween, Moon Costumes has released new Cosplay and Halloween Costumes. Cosplay from popular video games, manga, and anime have been added to the already huge selection online.
New costumes include characters from a popular arcade fighting game from Japan, BlazBlue : Calamity Trigger. Cosplay outfits have been added which feature characters from, Puella Magi Madoka Magica. the Japanese television series featuring a schoolkirl named Madoka and her friend Sayaka Miki who are granted wishes and associated supernatural powers.
New costumes from Bleach, Fate/Zero, Blue Exorcist, Shaman King, Toriko, Vocaloid and more.
Costumes for Assassin's Creed, Alice Madness, Tekken, Resident Evil, Naruto, D.Gray-Man, and Bleach have been updated and are stocked to ship in time for Halloween.
Of course Moon also stocks U.S. Licensed costumes, like super heroes from Marvel and Disney movies, such as The Avengers. And we have added 400 new classic styles to our collection of vampires, ghouls, ghosts and sexy costumes. Moon also makes custom costumes. Customers interested should request a custom commission form or stop by the new store in Los Angeles to get fitted and discuss the project in person.
Moon's cosplay department is always working on new and custom projects. When multiple custom projects for similar cosplay outfits are being constructed, Moon creates patterns and adds them to the website for anyone to purchase. Following this code keeps their online catalog unique, up to date and has lead Moon to be one of the largest suppliers of Cosplay in the US.
Be sure to check out Moon Costumes new location at Pico & Westwood, or browse their Halloween Costumes and Cosplay Costumes online!
Full Catalog available at http://www.mooncostumes.com
Moon Costumes
10867 W. Pico Blvd.
Los Angeles, CA 90064
support(at)mooncostumes(dot)com