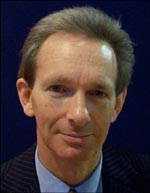 "This is outstanding software. Greentree ticks all the boxes for me."
(PRWEB UK) 17 September 2012
David Carter has some 20 years of experience writing about accounting and ERP software, and during that time he's reviewed most of the packages available for mid-sized businesses in the UK. He was already familiar with Greentree, having previously reviewed its financial capabilities for AccountingWeb.
He notes that Greentree has been producing business software since the 1980s, and has a proven track record. "The company is a small, independent outfit, enormously experienced but still hungry for perfection," he says.
Recently Carter recently reviewed Greentree's business process and data delivery capabilities – in particular the 3D Live active desktop. It can be safely said that he liked what he saw.
"This is outstanding software, and the way that instant data access and workflow intelligence have been engineered into the fabric of the software is most impressive," he writes in his latest review.
BUSINESS PROCESS MANAGEMENT
Using future dates to compile "to do" lists is a very simple way of making software "intelligent",
Carter says, but Greentree has taken the process much further. Its Approvals & Alerts and Business Process Management functions enable the user to create rules and procedures that trigger notifications to ensure that specific actions are taken, whether it be authorising a job or payment, or performing a regular necessary task.
"Products that do this sort of thing have been around for some time," he observes, "but they are separate add-on packages. What is so impressive about Greentree is that they are integrated into the fabric of the software and are a standard part of Greentree."
"3D LIVE "EXCELLENT"
More imaginative software designers, he says, have realised that you can start to use data proactively rather than passively, in order to run the business.
"Greentree's recently released 3D Live enables you to access data in any module and get this '360 degree' view of a customer – or of any key item such as a job, a supplier, an employee, an asset, etc."
Carter noted how 3D Live's configurable panels give the user multiple simultaneous views of all the activity related to the subject, eg: pending orders, items in stock, or the current tasks being handled by staff members. "The operator can see the full story, with the ability to filter and sort the list as required – excellent," he writes.
In his previous review, Carter called Greentree "a product of the first rank", and he says that today the verdict remains the same. The company, he says, "ticks all the boxes for me".