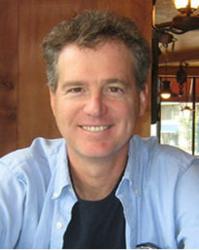 He who dares — wins.
You have to say, I'm going to change my life.
Colorado (PRWEB) September 18, 2012
Jeff Walker(PLF) began about 15 years ago with a list of 19 people which included his as well as his wife's email. From that tiny list he was able to form, what he calls, The Product Launch Formula. From those humble beginnings he has generated over $400 million in sales by being honest and with the philosophy of giving before asking. During the times I have been with Jeff it is more than obvious he is so concerned for those he teaches that he gives away so much of his program you could almost succeed on your own. Here is one of his teachings called the Sideways Sales Letter. Read below the 7 principles he lives by, you might be surprised!
One of Jeff's students, Marc Evans, has worked as a product launch coach through the direct teachings of Jeff Walker's Product Launch Formula,PLF, since 2009. Mr. Evans has coached over 70 clients with their online and offline products and services. Mark admitted tome that anyone who can follow directions and listen and learn can explode their business with PLF.
Mr. Evans works with small business to show them how utilize their offline advertising and bring it online to double or triple their annual profits through product/service launching strategy and tactics. The key is making sure you are creating a product/service that your market wants, not what you think they want.
Marc said, "Many times clients I work with come to me with what they think is the greatest product that is going to sell millions, they are sure of it. My first question is how do you know that? Most of the time the answer is, I just know. So then I ask, have you asked your customers what they want? It's amazing if you just ask your customers what they want, they will tell you exactly how to create your product or service to cater to their specific problem or struggle and you just provide the solution."
Product launches is event based marketing using your promotions with story and sequencing leading up to an event, that builds anticipation throughout the marketing campaign. "Jeff said to me, always over deliver on any offer. If you promise 4 classes give them 5, If you are going to sell them a specific product, make sure the customer gets something else they can use with it. This taught me not only how to provide value to my customers, but how that customer will continue to trust you and became a raving fan."
"Having Jeff trust me to coach his students has taught me the value of his goal to create new entrepreneurs through his product launch strategies. By working directly with Jeff, I consider him a mentor, a colleague, but most importantly a friend."
Here are Jeff's 7 key concepts for his success and yours:
Lesson #1: "He who dares — wins."
You have to say, "I'm going to change my life".
Lesson #2: Baby Steps and Gladwell's 10,000 Hour Rule
Jeff earnestly and humbly says: "It's about baby steps and moving towards your goal. First having the guts to even have that goal and then steadily moving towards it in small steps will get you to the end goal."
Lesson #3: Relationships and Connections are EVERYTHING.
"It's not what you know — it's who you know." Sir Richard Branson's article in Entrepreneur on networking,states clearly the key to your success lies in business is relationships you cultivate.
Lesson #4: Focus on Your "Unique-Abilities"
"Dig DEEP into your core to discover who you are, what makes you Unique and what are your core competencies."
Lesson #5: New World — Give First; Then Receive
First Give; Then Receive is the core secret of what Jeff teaches entrepreneurs and business owners.
Lesson #6: Opportunity Discernment
"Once you get some success, then the most important thing is opportunity costs and selecting the right opportunities."
Lesson #7: Never Stop Learning
"Part of my success is a result of my desire to keep on learning and studying.
Marc told me that he is so committed to this process and helping others succeed that he is willing to offer 14 day access to his skype group, where he discusses with you live, how to jump start your business with a product launch. just enter your email and skype ID and he will add you in right away. Just click here Marc Evans