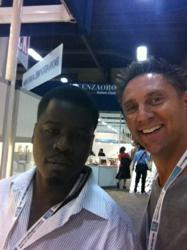 Show her the ultimate in love and design a ring for her with our new Facebook application.
Scott R. Tischler
Chicago, IL (PRWEB) September 17, 2012
Scott R. Tischler launches new interactive Facebook application for custom engagement rings. Scott believes that most people would like to have a ring that they designed or hire a designer to create a special and unique piece.
Scott has contracted with Gemfind to run and manage the website and Facebook page. Since 1999, GemFind has been a trusted source in the jewelry industry for innovative and functional website and online website management.
Scott has contracted with a number of diamond houses and has access to over 75,000 diamonds in current inventory for his creations. Scott still works with custom designers for the ultimate custom experience. This interactive Facebook page will allow the average consumer to take part of the design process at a fraction of the cost.