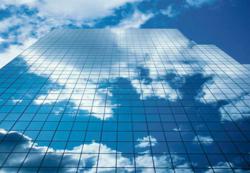 All banks stand to gain significant benefits from cloud computing adoption, including new levels of strategic options.
UK (PRWEB UK) 18 September 2012
London: No company in any industry can afford to ignore cloud computing, a recent report out of Accenture comments, but its impact will be strongly felt within the financial services sector. The report, which was authored by Emmanuel Sardet of Accenture Financial Services, and Emmanuel Viale of Accenture Technology Labs observes that banks in mature markets "can use cloud computing to enter and scale up in emerging markets more quickly and at lower cost and risk. And banks in emerging markets will use cloud computing to reach their unbanked populations by leapfrogging physical branch networks and moving straight to electronic and mobile banking."
As banks adapt to changes in their competitive and technological environments, cloud computing will play a major role. Cloud's combination of low cost and high scalability, effectively unlimited processing power and storage, unprecedented agility and speed to market, and variable pay-per-use cost structures all support the qualities that banks will need to compete and win in the future.
Research by The Tower Group indicates three trends that will shape the future of banking cloud:

Cloud-based offerings will leverage social and mobile media to transform the banking experience and relationships for customers. Cloud computing offers the tools and capabilities to resist disintermediation by leveraging social and mobile networking and differentiated bundling capabilities for the changing consumer profile.
Private clouds will come to dominate core banking. At the same time, changing customer demands mean banks will have to focus on their key differentiators and transform their operations by adopting a lower-cost, more flexible and more scalable operating models, and by moving to a service-oriented mindset.
Public clouds will dominate non-core and non-differentiated banking activities. Public clouds have a big role to play in banks' horizontal and back-office processes not directly involving sensitive customer data. Today, these processes include email, office/workforce productivity, internal collaboration and knowledge sharing.
BBVA is one of the largest financial institutions in the world that recently announced they are adopting Google Apps for Business to increase productivity and drive innovation.
Sardet and Viale point to a number of ways cloud is reshaping the way financial services are delivered: In-depth coverage can be found here.
Cloud-based offerings are transforming the customer banking experience.
Smart cloud-based bundling puts the customer in control.
Private clouds will dominate core banking.
Public cloud will dominate non-core and non-differentiated banking activities.
Non-banking cloud-based competitors will keep up the pressure.
Collaborative cloud-based shared services will emerge between banks.
Cloud-enabled collaborative bundling will expand across and beyond financial services.
By its nature, the cloud model is available to everyone. So while the early adaptors will enjoy a period of competitive advantage, others will catch up over time, as happened with the initial waves of offshoring. However, all banks stand to gain significant benefits from cloud computing adoption, including new levels of strategic options. Specifically, cloud enablement makes new and bundled products and services easier to develop and provide, whether on a stand-alone basis or through partnering with cloud-enabled specialist providers. When services are ramped up, the infrastructure can be scaled; if not, they can be abandoned.
This release comprises of information collated from the two articles mentioned above to provide a concise yet insightful overview of the effects cloud computing will have on the banking and financial services industry.
AppsCare, powered by Netpremacy Global Services is a world leader in cloud services provisions, supporting over 2500 customers in 33 countries. Their fortnightly newsletter provides latest industry news, tips and 'how to' features and useful information about Cloud computing.
To receive a free copy of the HBR: What every exec needs to now about the cloud, subscribe to the mailing list here.
Follow AppsCare | @Netpremacy