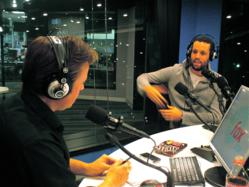 Being enthusiastic about your solution early on in the process is exactly the wrong thing to do. It's not about what you're selling at the moment, it's about identifying if it's a fit with [the customer] or not and solving [his] problem. -Ari Galper
Melbourne, Australia (PRWEB) September 17, 2012
In this week's episode, Williams talks with Galper about eliminating sales pressure to develop buyer trust and thus solidify the sale. "Unlock The Game [works] upon the idea that your goal is not to focus on the sale anymore. Your focus is to take their pressure out of the conversation to help both parties get to the truth of whether you're a fit or not in the opportunity," states Galper in the podcast.
In addition to applying a no-pressure sales approach, the episode also focuses on other traditional selling techniques which will help entrepreneurs and salespeople with both conversion of prospects and negotiation with suppliers. To listen to this entire episode and get the show notes, visit: http://www.preneurmedia.tv/preneurcast/preneurcast-067-trust-based-selling/.
PreneurCast is one iTunes' Top Podcasts. Each week, hosts Williams and Goucher (and an occasional guest) talk about a marketing strategy or a technique that business owners can use to grow their web-based (online) or bricks-and-mortar (offline) business.