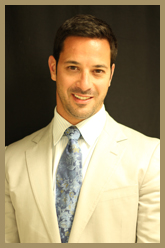 The individual doctor no longer seems to be in a position of dispelling harmful myths and protecting patient health.
Miami Beach, FL (PRWEB) September 17, 2012
In a world where marketing information and misinformation are hurled at us with blistering speed, one individual is trying to slow things down. Dr. Rian A. Maercks, an internationally celebrated Miami Beach plastic surgeon is reaching out to the public with a unique offering. Dr. Maercks wants to share the struggle and moral dilemmas that doctors are facing today in order to facilitate a lucid understanding of the significance, meaning and safety of the various options available. "The individual doctor no longer seems to be in a position of dispelling harmful myths and protecting patient health. We as a community have become business owners and employees that buy in hook link and sinker into the myths that prove profitable without regard to patient heath" Dr. Maercks commented. Dr. Maercks' new blog series title is designed to draw attention to the idea that the healthcare sector sees the patient as a consumer and is eager to sell. He wants patients to have the same sort of level of alertness that one would have walking onto a used car lot.
The financial and social pressures that doctors have to endure are heavy. The pressures to buy the latest advertised machine and the pressures of needing to use the machine in order to pay for it can quickly have the doctor working for the company. The commoditization of plastic surgery procedures by the public has, unfortunately, been accepted by many doctors. This leads to the thinking that a breast augmentation is a breast augmentation is a breast augmentation. The doctor then thinks like a business person and reasonable deduces that a competitive price will give them sales advantage over the competition. Doctors without any training in the field begin practicing plastic surgery. "This "practice drift," though financially beneficial for doctors, can have deadly consequences for patients."( http://knowledgebase.findlaw.com/kb/2012/Apr/587797.html) To achieve a competitive price they simply look for ways to cut cost. In breast augmentation for example this means cheap something whether it be cheap implants(saline or non FDA approved product), doctors( outside scope of practice, limited training, limited skill), or anesthesia. In this manner many practices have achieved the offering of a breast augmentation in the $2,700-3,200 range. An internal medicine doctor advertises "Breast augmentation special only 2,995 everything included." Miami Beach Plastic Surgery Center and Medspa sends out facebook specials "saline breast augmentation for $3200."(http://www.pascualmd.com/eng/breastaug.html, https://www.facebook.com/leonard.tachmes) Strax offers to sell a breast augmentation with general anesthesia and 3D imaging for $3299 never discussing who the surgeon will be nor the surgeon's training(http://straxplasticsurgery.com/procedure/breast/breast-augmentation/?gclid=CITLzpLZurICFQKCnQodyxUAyQ).
Breast augmentation is the first topic to be released this week in this series of what Dr. Maercks considers public health disclosures. Plastic surgery and aesthetic interventions have truly become commodities and this is fine for some people, but all should be aware of these truths and at least have the opportunity to make educated decisions. The next few weeks will see a more in depth review of what happens behind the scenes in the aesthetic fillers industry, the shocking truth of aesthetic energy interventions such as radiofrequency and ultrasound among others. Each blog will inspire potential patients to invest in a little more thinking and research of their own to avoid falling pray to an unpleasant trap.
Dr. Maercks is not the only one concerned about the commoditization of plastic surgery and the dreadful ramifications. Other doctors and lawyers have expressed concerns. "The commoditization of cosmetic surgery has led to "drive-thru, fast food" type procedures for patients who normally could not afford such procedures. There have been an increasing number of medical malpractice lawsuits filed as a result of medical negligence. Additionally, two years ago Lifestyle Lift, one such surgery center, settled a lawsuit filed by the New York Attorney General's Office charging that the company was writing its own on-line testimonials for existing websites and at least ten other websites to appear consumer generated. According to Lifestyle Lift founder, David Kent, its centers have performed approximately 140,000 facelifts and have only had a few dissatisfied patients.
In Florida, four patients died while undergoing surgical procedures at one of Strax Rejuvenation Aesthetics Institute. The company claims that 3 of the 4 deaths were unrelated to complications of their surgeries. According to Miami plastic surgeon Adam Winstein, Strax cleared of 4 deaths in 90,000 makes its mortality rate almost double what is considered acceptable in cosmetic surgery. One of the doctors who performed surgical procedures at Strax, Jeffrey Hamm, M.D., was on probation until September 2011, following disciplinary action by Florida's Board of Medicine. The Complaint charged that Hamm failed to meet "standard of care" for a patient after he didn't consider or order additional lab tests or consultations when the test showed the patient had "dangerously elevated" blood glucose levels.
Many doctors are concerned about this commoditization, which they feel has led to a cheaper, faster, and don't-ask-questions attitude by the doctors employed by the drive-thru surgery centers."
(http://www.simonlawgroupaz.com/blog/cheaper-plastic-surgery-may-increase-malpractice-lawsuits)