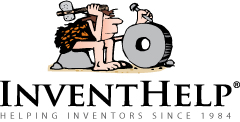 Pittsburgh, PA (PRWEB) September 19, 2012
InventHelp®, America's largest invention submission company, announces that one of its clients, an inventor from South Carolina, has designed a cover designed to prevent a remote key fob from activating accidentally. This invention is patented and a prototype is available.
The "Britt Lock-Ensure" would help to protect the buttons from unintentional pressure, and could avoid the accidental unlocking of a vehicle. Easy to use on any remote control device, the invention would be ideal for those who carry keys in their purse or pocket, where accidental pressure on the buttons can occur.
The invention would be made of leather and elastic, designed to slip directly over the remote device. The key would slide through a slot at the bottom of the cover. The Britt Lock-Ensure would provide a buffer between pressure and the buttons. Variations could include a magnetic or hook-and-loop-fastener flap, as well as different colors or sizes to accommodate different-sized remote key fobs.
"I was tired of setting off my remote key fob accidentally," said the inventor. "I designed a way to fix and prevent this problem from occurring."
InventHelp® is attempting to submit the invention to companies for review. If substantial interest is expressed, the company will attempt to negotiate for a sale or royalties for the inventor. For more information, call Dept. 09-CBA-1398 at (800) 851-6030.
Manufacturers interested in reviewing additional inventions and new product ideas can contact InventHelp's marketing partner Intromark by filling out an online request to review new product ideas here.
# # #