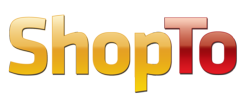 500 Wii U pre-orders in the first hour after Nintendo announcement
(PRWEB UK) 17 September 2012
ShopTo.net, the leading online entertainment retailer is reporting the highest pre-orders for a games console in the retailer's history following the global announcement of the Nintendo Wii U last week.
"The reaction has been phenomenal with 500 pre-orders in the first hour after the Wii U announcement on Thursday, and the following 48 hours saw similar levels of pre-orders as gamers rushed to secure their hardware for Christmas," explained ShopTo.net CEO Igor Cipolletta.
"Nintendo have followed up on their E3 promises to deliver exceptional family brands, hard core gamers favourites, such as Mass Effect 3, whilst also catering for the sports fan with FIFA 13."
The Wii U console will be launched across Europe on 30th November this year, with a great line-up of games at launch including New Super Mario Bros U, Zombie U and NintendoLand with Black Ops 2.
About ShopTo.net
Shopto.net is an online retailer selling video games, movies and electronics. The company, launched in early 2006 by CEO Igor Cipolletta, is based in Bracknell, United Kingdom.
ShopTo.net is the largest privately owned website in the UK with a recorded turnover of £29M in their last financial year.
ShopTo.net announced their acquisition of FetchTV the video-on-demand business on April 16th, 2012 as part of a £4m deal to launch into the digital streaming video content business.
For more information, please contact:
Gian Luzio
Email: gian(at)shopto(dot)net