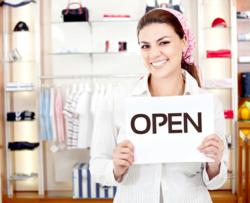 The first half of 2012 has been a great success for company formations in Solihull.
Solihull, UK (PRWEB UK) 18 September 2012
The first half of this year has seen record-breaking net growth in the number of new companies in Solihull. During this period the company register for Solihull increased by 325 companies, which is higher than any half year on record for the town. The figure also represents a 144.4% increase on the same period in 2011.
Solihull is outperforming the UK, which saw a 58% net increase in new companies during the same period, by a significant margin. Interestingly, company naming trends for Solihull mirror the UK as whole, with the four most popular words used being "Consulting", "Management", "Consulting" and "Property" in both Solihull and the UK.
The first half of 2012 also saw a record number of new company registrations in Solihull. There was a total of 569 company formations, more than any other half year in the history of the town.
Managing Director of Duport.co.uk, Peter Valaitis stated:
"The first half of 2012 has been a great success for company formations in Solihull. Impressively, the town has broken records in both net growth of new companies and number of company registrations. As these new companies grow and develop, it is hoped that they will bring further wealth to the area."
With records being broken at such a high rate, the second half of the year promises to be just as successful as the first for Solihull.
More information can be found at http://www.duport.co.uk/solihull.
Duport Business Confidence Reports are generated and released by Duport Associates Ltd. The data contained in these reports is assimilated and analysed by Duport using public record data from sources including Companies House, Office for National Statistics and Ordnance Survey. Duport Associates Ltd is a leading UK company formation agent, established in 1997 and registering around 10,000 new companies each year through its Companies House approved software.