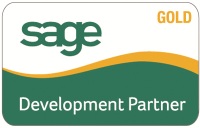 (PRWEB UK) 18 September 2012
QGate's Sage 50 Link for Microsoft Dynamics CRM brings together Microsoft Dynamics CRM and the UK's leading accountancy software solution, Sage 50. This integration solution will deliver cost benefits to your organisation by increasing efficiency and accuracy in management of CRM Accounts, Products, Quotations and Orders. This integration built specifically for Microsoft Dynamics CRM 2011 and CRM Online, utilises much of the standard features of Microsoft Dynamics CRM thereby reducing training requirements as well as on-going support and upgrade overheads.
This integration makes available up to date accounting information to anyone who has access to the Microsoft Dynamics CRM without the security implications of giving them direct access to Sage 50.
"Our Sage 50 Link for Microsoft Dynamics CRM is an affordable integrated business solution that resolves one of the key limitations in most integrations of this type – 1:1 links. A key design goal was to allow multiple Sage 50 Accounting records to be linked to a single CRM record. We are now able to support the need for high data quality and integrity in the CRM system, whilst still providing support for separate Customer and Supplier records in the Sage 50 accounting system. This really does give the best of both worlds", said Rowland Dexter, QGate's Managing Director.
Further information can be found on our website at http://www.qgate.co.uk