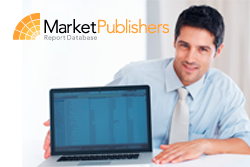 London, UK (PRWEB) September 17, 2012
Over the next few years, the global rheumatoid arthritis (RA) market is expected to grow from USD 16.5 billion in 2011 to USD 23.4 billion by 2016.
Which key factors are driving RA drugs up the treatment algorithm? How are biologics (Orencia, Rituxan, Actemra) affecting the market? Could new anti-TNFs (Cimzia, Simponi) threaten first-line Humira? How do late-stage pipeline products compare with existing brands? What are the unmet clinical needs for RA physicians and patients? What strategies are companies using to position new RA agents? What are the strengths and flaws of oral, IV and SC arthritis agents? How could biosimilars erode current anti-TNF market shares? What are the market share forecasts by class and company? What will be the key future events that will impact future sales revenue? What and when will be the positive and negative events that will impact the market? How will future dynamics in the RA armamentarium unfold compared to historical trends?
All these key questions and more hot issues are discussed within the new research study "Therapy Trends: Rheumatoid Arthritis -- KOL Insight and Consensus Outlook Modules" elaborated by FirstWord and recently published by Market Publishers Ltd.
Report Details:
Title: Therapy Trends: Rheumatoid Arthritis -- KOL Insight and Consensus Outlook Modules
Published: August, 2012
Pages: 245
Price: US$ 7,495.00
http://marketpublishers.com/report/medicine_pharmaceuticals_biotechnology/healthcare_equipment_services/therapy-trends-rheumatoid-arthritis-kol-insight-n-consensus-outlook-modules.html
Available in two therapy trends modules, the research provides an accurate, unbiased, qualitative review of the latest treatment trends, and five-year quantitative RA market forecast. In addition, both modules provide 'live' updates on the potential impact of the latest key market RA events over the next 12 months.
KOL Insight: Rheumatoid Arthritis module presents qualitative, inside information from exclusive interviews with 12 leading rheumatoid arthritis key opinion leaders (KOLs) in the US and Europe through the following:

in-depth analytical report on RA treatment trends;
full report updates issued after each major RA market event;
latest KOL views in response to each event.
Consensus Outlook: Rheumatoid Arthritis module features analysis of the latest global RA market players and products, and includes the following comprehensive resources:
in-depth 5-year forecast report based on analyst consensus;
detailed data spreadsheets comparing critical market parameters;
regular updates over the next 12 months, after major market events.
Report Contents:
KOL Insights
Executive Summary
Introduction
Methodology
Current Rheumatoid Arthritis Marketplace
Current treatment landscape
Rheumatoid Arthritis market definition
Current market overview
Reimbursement of key Rheumatoid Arthritis brands
UK advisory board's U-turn for wider use of RA drugs
Unmet needs in Rheumatoid Arthritis
Unmet need 1: More efficacious therapies
Unmet need 2: Personalised medicine
Unmet need 3: Earlier diagnosis for treatment
Unmet need 4: Cheaper therapies
Unmet need 5: Improved safety profile
Unmet need 6: Drugs to halt or reverse damage
Unmet need 7: Improved mode of administration
Current Rheumatoid Arthritis Therapies
Pivotal trial data of approved therapies
Anti-TNF therapies
Enbrel (etanercept; Amgen/Pfizer/Takeda) treatment trends
Humira (adalimumab; Abbott/Eisai) treatment trends
Remicade (infliximab; Janssen Biotech/Johnson & Johnson/Merck & Co./Mitsubishi Tanabe) treatment trends
Simponi (golimumab; Janssen Biotech/Johnson & Johnson/Merck & Co./Mitsubishi Tanabe) treatment trends
Cimzia (certolizumab; UCB) treatment trends
Other biologic therapies
Orencia (abatacept) treatment trends
Rituxan/MabThera (rituximab; Genentech/Biogen Idec/Roche/ Chugai) treatment trends
Actemra/RoActemra (tocilizumab; Chugai/Roche) treatment trends
Current treatment algorithm
Methotrexate: the first-line therapy of choice
Anti-TNFs: second-line RA therapies
The commercial challenge of RA drug switching
Beyond TNF-inhibitors: second and third-line therapies
Future Rheumatoid Arthritis Therapies
Future treatment landscape
Tofacitinib (CP-690,550; Pfizer/Takeda) treatment trends
Fostamatinib disodium (R788; AstraZeneca/Rigel Pharmaceuticals) treatment trends
Secukinumab (AIN457; Novartis) treatment trends
More aggressive, earlier treatment
Tofacitinib: expanded use as experience rises
Numerous treatment options may confuse prescribers and patients
Future Developments in Rheumatoid Arthritis
Novel targets in the treatment of rheumatoid arthritis
Biosimilar threat is imminent
Eventual development of biomarkers will aid treatment
Patient recruitment will be harder for developers
Clinical trials will have to evolve in the future
Firstword Rheumatoid Arthritis News Analysis
Positive Rheumatoid Arthritis key news events
Current therapies
Pipeline therapies
Company therapies
Negative Rheumatoid Arthritis key news events
Marketed therapies
Pipeline therapies
Company therapies
Appendix 1
KOL biographies
KOLs from North America
KOLs from Europe
...
More new research studies by the publisher can be found at FirstWord page.