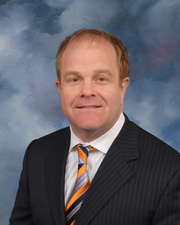 Sauget, Illinois (St. Louis Metropolitan Area) (PRWEB) September 19, 2012
Andy Suchanek recently joined the warehousing and distribution experts at FW Warehousing as IT Manager, according to Mark Cusumano, President and CEO of FW Warehousing.
"We're excited to bring Andy on board," said Cusumano. "Having worked for one of the largest third-party logistics companies in the U.S. in both their IT and Operations Departments, gives him a unique perspective which we value. Andy knows warehousing and distribution and understands the key role IT plays in our business at every level from the management suite down to the warehouse floor, as well as the importance a 3PL's customers place on IT capabilities. He's also technically proficient across a wide range of systems and applications, with an exceptional work ethic, strong leadership skills and a knack for creative problem solving."
Prior to joining the FW Warehousing team, Suchanek had worked for OHL as Manager of Application Support, a position he had held for seven years. Earlier in his career, he worked as an IT contractor, and during college he also worked as an Inventory Control Lead and Warehouseman for OHL. He also provided freelance technical support for a law firm for 10 years. Suchanek has a Bachelor of Science degree in Management/Computer Information Systems from Park University, where he graduated Magna Cum Laude.
FW Warehousing is based in the St. Louis metropolitan area in Sauget, Illinois, and operates warehouse distribution centers in three Midwest states, Missouri, Illinois and Indiana, totaling 2.5 million square feet. FW Warehousing was founded in 1949 with a focus on food-grade warehousing and later broadened its services to include cold storage, general warehousing and hazardous material storage. In addition, the firm has more than 25 years' experience in third-party logistics and has been ranked in the top 100 Third Party Logistic Companies in the country by Inbound Logistics magazine.
For more information about FW Warehousing's warehousing and distribution capabilities, visit the Distribution Services page of the FW Warehousing web site. Also see FW Warehousing's About Us and Warehousing Divisions web pages.