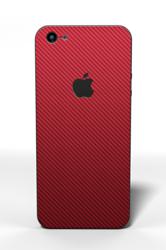 We predict it's going to be a great holiday season with this new iPhone 5 launch
Andover, KS (PRWEB) September 19, 2012
Slickwraps saw great popularity with their iPhone 4/4s Full Body Wraps, and now they are prepared for the next generation of Apple devices. Slickwraps is expanding to include iPhone 5 Full Body Wraps to their collection.
"It's been months and months of preparation for us with the new iPhone 5," said Jonathan Endicott, Slickwraps CEO. "We're super excited with what Apple has done, and we think Slickwrap's is going to pair well with the beautiful styling of the new iPhone 5."
The new Slickwraps collection will include all of its most popular styles; these include the Metal, Glow-in-the-Dark, Color, Carbon Fiber and Wood Series'. Along with the new release, Slickwraps is also planning to launch several other styles as well.
"We're excited about introducing some new products to our line up, one of which will be an industry first," said Endicott.
With the hype surrounding the unveiling of the iPhone 5, Slickwraps is expecting great response from customers and is excited to see what the rest of the year will bring.
"We predict it's going to be a great holiday season with this new iPhone 5 launch," said Endicott.
Slickwraps is the premier source for consumer electronics protection, specializing in smartphones and small electronics. Using a high-quality, adhesive material, Slickwraps strives to provide its customers with top-notch device protection from dust, scratches and small drops, while also adding a stylish finish. All wraps are created and manufactured at the Slickwraps headquarters in Andover, Kansas, and are shipped-worldwide.
Contact:
Slickwraps, Inc.
support(at)slickwraps(dot)com
118 E. 13th St.
Andover, KS 67002
(866) 660-5173