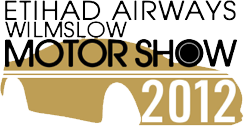 It promises to be a great free family day for all
Wilmslow, Cheshire (PRWEB UK) 19 September 2012
Sales training and sales recruitment experts Pareto will open their doors to play host to a collection of 16 supercars as part of the Wilmslow Motor Show this coming Saturday, 22nd September. The exclusive Pareto Paddock will offer a fantastic range of exotic vehicles including the Porsche 911, a number of Ferraris, a BMW M3 CSL and a collection of Lamborghinis, all available for members of the public to get up close and personal with some of the most exciting machines on the planet.
"We're extremely excited to support this years Etihad Airways Wilmslow Motor Show," reports Pareto CEO Johnny Fitchew, "We feel this event will give businesses around Wilmslow the opportunity to work together and showcase the town, increasing footfall and business alongside the profile of Wilmslow. It promises to be a great free family day for all."
With sponsors including Etihad Airways, Natural Retreats, Mackenzie Marketing, Pareto Law and many more, the event is set to take Wilmslow town centre by storm as pedestrianized Grove Street is transformed into a showcase for a number of different supercar dealerships, from Aston Martin to Ferrari and Audi to McLaren. The event opens with a drive-by convoy of supercars around the Wilmslow town centre, before a selection return to Pareto's sales assessment and sales training centre, Pareto House, to be parked up for the day.
This free day event also offers the public the unique opportunity to take a trip around the streets of Wilmslow in a Lamborghini Aventador or an Aston Martin for a small donation to charity, courtesy of charity sponsor Sporting Bears Motor Club. In addition, Etihad Airways will be flying their very own Formula One car to the UK especially for the show, and the world's largest supercar club, écurie25, will also be bringing along a fantastic selection of their 50-strong collection to showcase on the day.
The day starts at 10am and will run until 4pm. Entrance is free and all businesses will be open as normal, providing refreshments, shopping and food throughout the day.
About Pareto Law:
Pareto is the UK's leading graduate sales recruitment, sales training and sales enhancement company, specialising in helping thousands of companies around the UK and abroad to enhance and develop their sales. The company believes that 80% of sales often come from the top 20% of the sales team. Pareto Law aims to provide this top 20% through a mix of rigorous assessment and professional training.
Pareto delivers sales excellence through its four key elements – Sales Recruitment, Sales Training, Executive Recruitment and the newly launched Accolade service, an assessment and accreditation package designed to enable companies to raise the calibre of their existing sales teams.
Pareto was voted 'Sales Recruitment Agency of the Year' at the National Sales Awards. The company is also a past winner of the Sunday Times Best Small Company to Work For award, and is accredited with the Investors in People standard.
In 2008 Pareto formed a partnership with the Randstad Group, the world's second largest resourcing and staffing organisation.