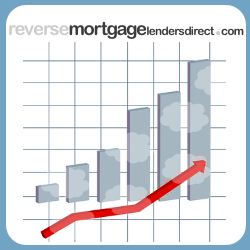 "My prediction is that - over the next 12 months, there will be more consolidations and takeovers of websites which are successfully able to grab a market share in this niche." says Michael Ben-Hayon
FT Lauderdale, FL (PRWEB) September 19, 2012
Reverse Mortgage Lenders Direct Inc. announced today that it has acquired competitor About Reverse Mortgages (dot) com for an undisclosed sum. The move allows the company to continue its online growth and position itself as the most visible reverse mortgage website in 2012.
About Reverse Mortgages (dot) com had developed one of the highest organically ranked websites in the reverse mortgage market. According to seomoz.org http://www.aboutreversemortgages.com is the most authoritative domain in the reverse mortgage sector with a domain authority score of 78/100. (http://www.reversemortgagelendersdirect.com scores a 47/100 on seomoz.org domain authority).
Reverse Mortgage Lenders Direct Inc. is acquiring competitors to grab larger online equity/market share for further visibility in all major search engines. The move comes on the heels of the company announcing its acquisition of keyword rich domain Reverse Mortgage Cons (dot) com which already has page 1 rankings for the term reverse mortgage cons.
"We are aggressively expanding our SEO reach in 2012 with multiple acquisitions completed and many planned for the future," says Michael Ben-Hayon, CEO for Reverse Mortgage Lender Direct Inc. "Our website is in a strong position to take top rankings this year which would allow us to reach our internal goals of becoming the largest and most visited consumer site in the reverse mortgage sector. My prediction is that - over the next 12 months, there will be more consolidations and takeovers of websites which are successfully able to grab a market share in this niche. This trend should pick up quite quickly as there are only a few organically ranked web properties which would make sense for lenders to acquire," continued Ben-Hayon.
These latest additions of About Reverse Mortgages (dot) com and membership at NRMLA only strengthen a company that has seemingly burst onto the Home Equity Conversion Mortgage scene over the past fifteen months. Reverse Mortgage Lender Direct's simplistic approach has earned the company high marks for providing the general public with clear, concise, and accurate comparisons on the home equity conversion mortgages, whilst still maintaining the privacy of its users. RMLD can now boast that they are offering one of the most dedicated websites for learning information about the reverse mortgage as well as comparison shopping HECM quotes nationwide all at not costs to the consumers.
About Reverse Mortgage Lenders Direct Inc.
Reverse Mortgage Lenders Direct is the leading reverse mortgage website providing unbiased information about reverse mortgage programs. With a portfolio of over 200+ websites in the reverse mortgage sector, RMLD is positioned to provide seniors with information based on popular search queries, along with free competitive quotes from top lenders nationwide. Reverse Mortgage Lenders Direct is a proud member of the National Reserve Mortgage Lenders Association, for more information please visit Reverse Mortgage Lenders Direct or call our toll free number 877 700 0534.