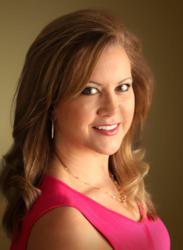 College seniors should focus on their personal brand to make themselves competitive for that post-grad job!
Greenwood Village, CO (PRWEB) September 20, 2012
Compelling personal brands are not just for professionals with extensive post-graduate work experience. Every person has a personal brand – no matter how old or experienced – because other people in professional and personal networks are assigning value to individuals based on what they believe that person's brand to represent and stand for.
As college seniors look forward to the job market, the idea of creating a personal brand that gets them noticed, sets them apart from competitors and defines their value in the market place can seem overwhelming.
Here are some tips for college seniors looking to build a meaningful personal brand and land that dream job after graduation:
1. Focus on what makes you unique. What do you do well?
Do you have good people skills? Are you outgoing and friendly? Or, is research and analysis your strong suit? Articulate what you believe you are good at, and be as specific as possible.
2. Think about what you are passionate about.
Do you love to work outside and the thought of a desk job repulses you? Are you a people-person or would you rather be by yourself? What are your passions – Sports? Government? Research? Social Media? Use your passions to guide you into a job and career.
3. Leverage the job/work experience you do have.
While you may have limited work experience, think about the roles and responsibilities you have earn in school. Do you do an internship that interests you? Are you in a committee or club in college where you are taking a leadership role? Assess the skills, talents and responsibilities you hold in those situations and speak to them as if they were paying jobs.
4. Create an intentional network
Leverage your existing network to land a job. Write down the names of professors you work closely with, students you get along well with (who will land jobs one day), colleagues and mentors you meet during your internships or community work. Build your network and let them know what you are looking for and what you will bring to the position.
5. Clean up your online presence
If your social media activity is getting a bit silly and crazy during college, clean it up now. Remove posts and photos that a potential employer might not find appealing. Post and comment on posts that reflect your interests and career passions and start building your online brand today.
6. Use social media proactively
Social media offers many tools for the job seeker. Evaluate people in your network, research companies you'd like to work for, research hiring managers so you can build rapport when you meet them, and learn more about the industries you're attracted to. Research online is plentiful and available. Use it.
7. Learn from others
The friends of yours that are getting jobs can be a great resource to you. What did they do to stand apart? How did they network into the position? Learn from your friends and from people who are currently in jobs you desire. What does it take to be successful in that job/industry/field? Do you have what it takes to land a job in that field?
8. Become mindful and intentional
Become your own marketing agent. Start by observing everything you do – from your image to the spelling on your resume to your social media activity. If you were a hiring manager at your dream job, would you hire you? Make sure you are always intentional and authentic about how you represent your personal brand, values and talents.
9. Create your image
Depending on the industry you are pursuing, create a style and image that works for you. Always strive for appropriate (the days of wearing cut off jeans to an office are gone). That said, if you feel more confident in bright colors, or you prefer more tailored clothing, seek consistency in an image that creates the impression of what you like and value.
10. Talk to your parents
Your parents have been where you are right now. They have been young people seeking to make their mark in the world. Talk to your parents and older audiences about what they did, how it worked, and learn what might be relevant and helpful in your search.
Today's college graduate has a tough road ahead. Jobs are scarce and competition is fierce. There are many activities the college senior can begin before graduation to help improve their personal brand.
ABOUT LIDA360
LIDA360 is a brand consultancy firm, based in Colorado. Principal Lida Citroën is an international branding and reputation management expert who designs and enhances the identities of companies, executives and individuals globally. Citroën practices an integrated approach to branding, marketing and communications that enhances the total customer experience and reduces the investment for success.
An accomplished speaker, Lida engages audiences with her empowering message about managing your personal brand and reputation. Lida presents programs for corporations, conventions and non-profit organizations around the U.S. She can be reached at 800.314.5060 or http://www.LIDA360.com.