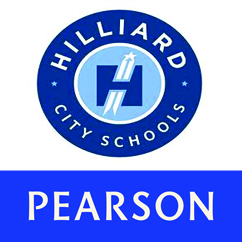 Hilliard, Ohio (PRWEB) September 17, 2012
When Hilliard City School District's high school students headed back to school this year, they found themselves learning algebra and geometry in "flipped classrooms," an increasingly popular model of education nationwide that blends print and digital learning.
In the flipped classroom model, these students will learn math concepts in their own time and at their individual pace, watching their teachers on DVDs, and completing online lessons on computers or mobile devices. They will then spend class periods completing problems and assignments under the close guidance of their teachers. This unconventional style of instruction takes teachers out of the role of lecturer at the front of the class and instead allows them to interactively facilitate learning.
The new way of teaching "caught on like wildfire" in the 2011-2012 school year, with approximately 70 students from one Hilliard high school participating in a test preview of the new math program, according to Mike McDonough, Hilliard School District's Director of Secondary Education. This school year, that number is expected to triple as the program expands to all three district high schools.
McDonough added, "Last year was the first time we fully flipped a classroom, but given the popularity of this program with students and teachers, it is clear that we're going to continue. Students love watching videos on their own time, and they are telling me it's not like homework at all. The old way of doing things is gone, which is great because now teachers are able to pinpoint exactly where each individual student needs help."
"Students today are digital natives and are naturally gravitating to the "flipped" classroom model ," said Hilliard City Schools math teacher Wayne Tsai. "The flipped classroom makes learning available to them anytime in a format they are comfortable with, and gives them a real support system when they don't understand a concept. My classes that participated in the test-drive of the program last year covered more material than in previous years, and I think we're seeing real progress."
To make the flipped classroom a reality, Hilliard School's teachers and school leaders worked with Pearson to implement the online learning tool MathXL and trained 45 teachers from three district schools on the MathXL program.
ABOUT HILLIARD CITY SCHOOL DISTRICT
As the ninth largest school district in the state of Ohio, the Hilliard City School District serves more than 15,700 students in grades K-12, through three high schools, three middle schools, two sixth-grade schools, 14 elementary schools and a preschool. To learn more, visit http://www.hilliardschools.org//.
ABOUT PEARSON
Pearson, the world's leading learning company, has global reach and market-leading businesses in education, business information and consumer publishing (NYSE: PSO). To learn more about how schools are customizing their curricular materials with Pearson, visit http://www.pearsonlearningsolutions.com/school.