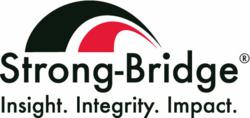 Seattle, WA (PRWEB) September 18, 2012
Strong-Bridge LLC announced it has added Larry Austin to head up the firm's Toronto, Ontario branch. Larry brings a unique combination of customer service and logistics infrastructure experience to the Toronto marketplace.
"Focusing on customer experience is core to our brand", states Brian Hartnett, Principle and co-founder of Strong-Bridge. We believe the best customer experiences don't just happen; they are designed from the customer's vantage point. Larry's deep experience in both designing and operationalizing customer service extends our expertise in customer experience design to Canada."
Most recently, Larry built and launched the customer operations for WIND Mobile reinforcing Strong-Bridge's reputation as the go-to consulting firm within the wireless industry. With T-Mobile, AT&T Mobility, Sprint, HTC, GCI and Public Mobile as clients, Strong-Bridge has become a leading consulting firm for the wireless industry.
"The people at Strong-Bridge made an overwhelmingly positive impression on me from the outset," states Larry. "I am very excited to join their highly experienced, client-focused team and look forward to expanding their client base in Canada."
About Strong-Bridge Consulting
Strong-Bridge LLC is a professional services firm that provides strategic leadership and execution excellence for clients ranging from startups to Fortune 100 corporations. With Customer Experience at its core, Strong-Bridge provides thought leadership and expertise in areas of product, marketing, sales, and service strategy, process and operational optimization, and program and project management. With a "strategy to reality" approach, Strong-Bridge has completed hundreds of complex and game-changing initiatives for companies such as T-Mobile, Microsoft, Starbucks, Expedia, AT&T Mobility, Premera, and GCI.
Founded in 2003, Strong-Bridge has earned a 100% client referral rate with over 120 professional consultants in Seattle and Toronto.