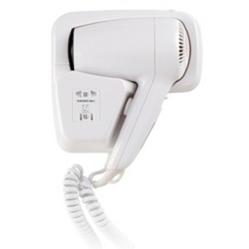 (PRWEB UK) 19 September 2012
Handdryer.co.uk introduces the impressive collection of commercial hair dryers to its wide range of produces, on incessant public demand. Sometimes, it is not possible for regular hair dryers to handle the heavy load in public washrooms. At times, authorities do not even permit installation of conventional dryers in wet areas in public washrooms. In such cases, the all-new range of commercial dryer holds good. Hair dryers help manage hair easily without much hassles. The wall mount feature helps easy installation and usage. Many models at Handdryer.co.uk come with the convenience of automatic start-up to make users comfortable.
On the introduction of the commercial range, the Senior Spokesperson says, "The commercial range has additional features that suit the nature of large washrooms in commercial complexes, malls, etc. The most striking feature is the cutout time for safety. This feature automatically switches the dryer off within 8 minutes, if someone leaves it on by mistake. This mostly happens in washrooms, which has high number of visitors. Instead of switch, such dryer comes with handset. With up to 5 setting options for heat, they have huge power capacity up to 1500 watts, some high-end models even last for around 1200 hours. They are light in weight, great on giving perfect looks, and low on maintenance and cleansing."
The Dyson Airblade Hand Dryers are manufactured using trademark airblade technology, which helps scrap the water in hands in just ten seconds. These are the fastest Automatic Hand Dryers that has low energy consumption, reducing carbon prints on the environments. The dyson airblade cost is less due to its low power consumption even when on standby mode. In addition, it purifies the air before discharging, maintaining high level of hygiene standards. The machine comes with additional coating for anti-microbial, which helps remove bacteria upto 99.9%. A machine like commercial hand dryer becomes more useful when it has the uselful waterproof feature.
The Senior Spokesperson says more about Dyson Airblade Hand Dryers, "These hand dryers use miniscule 1 watt of energy every hour, which is just unbelievable. The five-year warranty on parts makes it yet more attractive for consumers. The product has climbed the popularity charts in just a few weeks of introduction. We assure our customers of yet more innovative introduction in the coming year."
About Handdryer.co.uk
Handdryer.co.uk is a part of CNM Online Group and offers a wide range of products including Hand Dryers, paper towel dispensers, soap dispensers, sanitary bins, air fresheners, etc. of a variety of brands.
For more visit, http://www.handdryer.co.uk