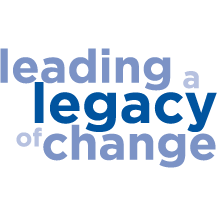 Year Up provided us with the technical and professional skills we need to succeed, and we want to pay it forward.
Boston, MA (PRWEB) September 17, 2012
Widely recognized as one of the most innovative and effective workforce development programs in the United States, Year Up began its first Alumni Summit today in Washington, DC. The Summit celebrates the nearly 3,500 young adults who have graduated from the program over the past 12 years and highlights their progress in working to close the Opportunity Divide. One hundred and fifty Year Up graduates from nine cities will gather for the two-day Summit to reflect on their lives since completing Year Up and to plan the legacy they would like to lead going forward. On September 19, the 150 alumni will attend the second annual Opportunity Nation Summit at George Washington University, with several graduates speaking at the event.
"Year Up provided us with the technical and professional skills we need to succeed, and we want to pay it forward," said Greg Walton, one of the Summit organizers and the first alumnus to join Year Up's National Board of Directors. "We call it the Year Up Movement — we want to help others gain access to professional careers and higher education, and fulfill their potential."
Upon graduating from Year Up Boston in January 2007, Walton was hired full-time by MIT and is currently employed there as a Desktop Support Specialist. He and fellow Summit organizer Shanique Davis — who graduated from Year Up National Capital Region in January 2008 and serves as Alumni Board President for Year Up National Capital Region — will serve as the Summit emcees.
As part of the Alumni Summit, Year Up graduates will participate in two panels. The Power of Mentoring to Lead a Legacy of Change, led by Year Up Boston alumni active in the Mentor Corps, will highlight the benefits and impact of being a mentor. During Leading a Legacy of Change as a Professional, moderated by Dr. Melodie Mayberry-Stewart, Year Up National board member and CEO of Black Diamond Capital Group, Year Up graduates and employers will discuss career strategies, including successfully navigating issues of diversity and cultural competency in corporate America. Walton and Davis will announce the launch of legacyofchange.org, a new website through which alumni can share stories of how they are giving back to their communities and encourage other alumni to do the same. Following the panels, alumni will attend a closing ceremony at Martin Luther King, Jr. National Memorial.
"With the Year Up Movement, we are continuing down the path toward civil rights in this country," said Gerald Chertavian, Year Up founder and CEO. "There are more than 6.7 million young adults who are out of school and out of work. The unemployment rate for young African-American men is over 50 percent. This movement is about helping these young adults access living-wage jobs, but more importantly, it's about economic and social justice."
Following the Alumni Summit, Year Up graduates will attend the Opportunity Nation Summit, where they will meet and share ideas with more than 1500 leaders actively engaged in increasing opportunity in America, including representatives from several Year Up corporate partners such as LinkedIn, Bank of America and UBS. Alumni Yemmy Escobar, Diamond Jimenez, Greg Walton and Ky Smith will speak during the general session. The Gathering Young Leaders and Allies breakout panel will feature alumni Sotheara Yem and Cherise Flowers, while Erica McCard will speak during the Boosting American Business: Strategies for Tapping for Harnessing Untapped Talent breakout. Year Up continues to serve on the steering committee for the Opportunity Nation campaign, and Chertavian and Shawn Bohen, Year Up's National Director for Strategic Growth and Impact, will be in attendance.
Lauded by Presidents Barack Obama and Bill Clinton for its track record of success, Year Up is a national nonprofit organization that provides urban young adults with an intensive, year-long training program and career-focused education in growing professional industries. It helps "disconnected" young people not enrolled in school or participating in the labor market cross the Opportunity Divide to access living-wage employment and higher education. In turn, companies gain access to a pipeline of high-quality entry-level talent. For more than ten years, nearly four hundred employers, primarily consisting of Fortune 500 companies, have found added value in Year Up students as interns and permanent hires. Eighty-four percent of Year Up's alumni are employed and/or attending college full-time within four months of graduation, on a path to economic self-sufficiency. Chertavian describes Year Up's innovative, scalable model and impact on student lives in A Year Up: How a Pioneering Program Teaches Young Adults Real Skill for Real Jobs with Real Success (Viking).
About Year Up Inc.
Year Up's mission is to close the Opportunity Divide by providing urban young adults with the skills, experience, and support that will empower them to reach their potential through professional careers and higher education. Year Up achieves this mission through a high support, high expectation model that combines marketable job skills, stipends, internships and college credits. Its holistic approach focuses on students' professional and personal development to place these young adults on a viable path to economic self-sufficiency. Year Up currently serves more than 1,500 students a year at sites in Atlanta, Baltimore, Boston, Chicago, Miami, New York City, Providence, San Francisco Bay Area, the National Capital Region, and Puget Sound (Seattle). To learn more, visit http://www.yearup.org or http://www.youtube.com/yearupinc.