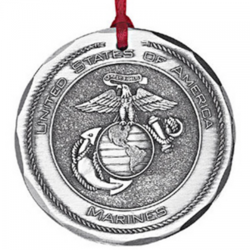 Today Wendell August Forge maintains the same painstaking dedication to heritage and history…to artistry and craftsmanship…to quality American made products…that propelled Wendell August to first open his forge in 1923
Elma, New York (PRWEB) September 19, 2012
This holiday season, the Made In America Store will be presenting multiple new artistic decorations, ornaments and tree toppers from Wendell August. The company that started in Brockway, Pennsylvania, is bringing their 100% American made, aluminum printed product line to the all USA made product store.
Ornaments, jewelry, kitchenware are just a few things that Wendell August bring to the store. The Made In America Store, which guarantees their products are 100% American made, have taken in Wendell August for their traditional, aluminum items.
Looking for the full product line of Wendell August that is 100% American Made? Click here to visit the Made In America Store's products!
Wendell August has a wide selection of Christmas tree decorations ranging from tree toppers and ornaments. The Made In America Store offers three different kinds of tree tops, all of which are from pounded aluminum. Styles include a Star Topper with the Manger scene, an Angel Topper and a basic aluminum Star. Ornaments from Wendell August come in different sizes and styles including Winter & Christmas Scenes, Welcoming Baby Scenes, Icicle Ornaments, and the bestselling Military Branch ornaments.
The polished, hammered aluminum ornaments add the perfect tone to the Christmas tree, click here to get your own!
"Today Wendell August Forge maintains the same painstaking dedication to heritage and history…to artistry and craftsmanship…to quality American made products…that propelled Wendell August to first open his forge in 1923." says a Wendell August representative.
Wendell August recently presented their line of jewelry to the Made In America Store. Consumers that enjoyed the polished hammered aluminum look can now accessorized with the artistic creations. Additionally, The Made In America Store also carries Wendell August's decorative plates and platters!
The Made In America Store is the only brick and mortar store that sells 100% made in the United States products from over 350 vendors. Consumers can visit http://www.MadeInAmericaStore.com or call 716-652-4872 to get more information or shop our catalog of over 3,500 items. Both Active Duty Military Personnel and U.S. Military Veterans receive a 10% discount every day. Followers of the "Made In America" movement can keep updated with the Made In America Store through Facebook, Twitter, Google+, Pinterest, FourSquare and even their own blog on Wordpress!