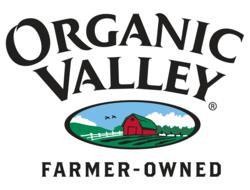 'Each year I'm heartened by the passion and dedication of our Generation Organic farmers to drive real change in our food system.'
-George Siemon, founding farmer and C-E-I-E-I-O of Organic Valley
La Farge, WI (PRWEB) September 18, 2012
Organic Valley, the nation's largest cooperative of organic farmers and a leading organic brand, today announced the Generation Organic™ 2012 "Who's Your Farmer?" Tour, a three-week road trip kicking-off September 25 at Organic Valley's headquarters in La Farge, Wis. The tour will journey through the heart of the Midwest, stopping at college campuses, farmers markets, farms and more, to educate and encourage consumers to get to know the people who produce their food. In honor of the United Nations declaring 2012 the "International Year of Cooperatives," the tour's primary stops also include food cooperatives throughout Minnesota, Wisconsin and Iowa.
Generation Organic is a group of young Organic Valley farmers aged 18 to 35 who represent the next generation of sustainable agriculture leaders and who believe in the power of organic to change the world. "Gen-O" farmers will make the three-week tour around the Midwest on a bus fueled by sustainably produced biofuels, urging consumers to take ownership of the personal food choices they make every day that affect their health and that of the planet.
"Each year I'm heartened by the passion and dedication of our Generation Organic farmers to drive real change in our food system," said George Siemon, C-E-I-E-I-O of Organic Valley and one of its founding farmers. "It's been a quarter-century since we formed the co-op, and it's rewarding to see the next 25 years in the hands of a group of young farmers with such a strong, sustainable vision for our future."
The crew of farmers embarking on Gen-O's third annual tour includes young farmers from the heart of the Midwest, as well as folks all the way from Modesto, Calif. to New Vineyard, Maine. They represent a small but growing number of young people returning to family farms or starting their own farming operation. Since 1935, America has lost approximately 4.5 million farms, and of the 2.1 million farms that remain, farmers are an average age of 57. In contrast, Organic Valley has an increasing number of farmer-owners under 35 years old, many of whom are actively encouraging more young people to pursue organic farming as a rewarding and economically viable profession.
Sarah Holm, a first generation farmer and member of the Generation Organic™ 2012 "Who's Your Farmer Tour," runs Holm Girls Dairy with her five sisters in Elk Mound, Wis. The 100-acre farm provides lush grazing pasture for Holm's 40 Jersey cows. At only 16, Sarah worked with the Generation Organic Task Force Committee to help develop Organic Valley's network for young, organic farmers. Now 21, Sarah balances her studies at the University of Wisconsin – Eau Claire with her work on the farm. "I am learning every day," said Holm. "Our generation has a lot of learning – and un-learning – to do. That's the message we want to convey to consumers on this tour: learning, and adapting, is the only way forward."
James Frantzen, a born and bred Iowa farmer, also joins the Generation Organic Tour. At 24, James runs his own farm where he grows corn, soybeans, succotash and pasture while raising 60 beef cows and 35 sows. James has been farming since he could walk, yet still finds pleasure in the day-to-day tasks of running the operation. "To raise a new life, or to produce a wholesome organic product for consumers," said Frantzen, "is the absolute greatest joy." Frantzen continued, "The tour gives us the opportunity to share that joy, that understanding of how food affects us, our community and the planet, with consumers across the Midwest."
Key stops on the Generation Organic™ 2012 "Who's Your Farmer Tour" include University of Wisconsin – Madison, University of Minnesota – Twin Cities, Iowa State University, University of Wisconsin-Platteville, Growing Power in Milwaukee, Wis., Seward Co-op Grocery and Deli in Minneapolis, Minn., and other farms, retailers and universities along the way.
The Tour begins in Wisconsin on September 25 with stops in Iowa and Wisconsin and wraps up in Minnesota on October 14. Visit http://www.organicvalley.coop/GenerationOrganic for a complete tour schedule, and follow the tour on Twitter @GenOrganic and Facebook http://www.facebook.com/GenerationOrganic .
Organic Valley Family of Farms: Independent and Farmer Owned
Organic Valley is America's largest cooperative of organic farmers and one of the nation's leading organic brands. Organized in 1988, it represents 1,766 farmers in 35 states and three Canadian provinces, and achieved $715 million in 2011 sales. Focused on its founding mission of saving family farms through organic farming, Organic Valley produces a variety of organic foods, including organic milk, soy, cheese, butter, spreads, creams, eggs, produce and juice, which are sold in supermarkets, natural foods stores and food cooperatives nationwide. With its regional model, milk is produced, bottled and distributed right in the region where it is farmed to ensure fewer miles from farm to table and to support our local economies. The same farmers who produce for Organic Valley also produce a full range of delicious organic meat under the Organic Prairie label. For further information, call 1-888-444-MILK or visit http://www.organicvalley.coop, http://www.organicprairie.coop and the cooperative's farmer website, http://www.farmers.coop. Organic Valley is also on Twitter @OrganicValley and Facebook http://www.facebook.com/OrganicValley.
###