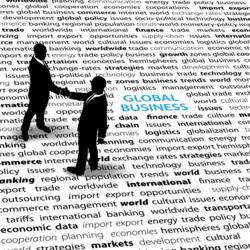 First time users won't need special instructions since the tool is completely self-explanatory. It's absolutely effortless.
New York, NY (PRWEB) September 18, 2012
The adage that content is king still reigns supreme in SEO circles. With the recent leak of Google's own quality guidelines, this statement remains just as true as before. Having a solid understanding of one's content's basic SEO metrics—while not as important as having high quality content—still holds as one of the most effective ways of optimizing written content, particularly as the internet is approaching the critical half-year mark since the Penguin update.
As such, http://www.wordcount.com is offering its word count tool to all visitors of the site at no charge and no additional required actions. A user simply has to write or past the text into the box on the site and the word count will be automatically displayed.
WordCount's client relations manager Jordan Klien says that "Our tool is very user-friendly and can be used by anyone. First time users won't need special instructions since the tool is completely self-explanatory. It's absolutely effortless."
The ease-of-use feature to WordCount's tool will prove instrumental for webmasters, SEO experts, and content writers working with a limited budget. With WordCount providing this free tool, attention and focus can be diverted towards creating relevant and keyword-rich content that will bring value to a particular webpage.
Mr. Klien goes on to emphasize the no-strings attached policy to the word count tool by stating that "customers don't have to download any special software or install any special programs to make use of this tool. It's a 100% web-based solution that grants you 24/7 access from anywhere in the world."
In addition to the no-strings attached service module for the website's word count tool, Mr. Klien is also quick to emphasize that WordCount.com is offering banner advertisement services.
Mr. Klien says: "Banner advertisement has been proven to be one of the most effective advertisements on the internet. The fact that it has survived through multiple iterations of internet advertisement methods is proof of its longevity. We invite anyone looking to do banner advertisement to contact us directly."
WordCount's banner advertisement packages start at $500 for 30 days. A 60-day campaign is also available at $900. For more information about the word count tool or the banner advertisement opportunities, readers are encouraged to visit http://www.wordcount.com to find more information or contact the company directly via email.