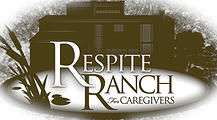 With today's aging society, the number of patients requiring around the clock care is nearing "National Crisis" status.
Grand Blanc, MI (PRWEB) September 18, 2012
With today's aging society, the number of patients requiring around the clock care is nearing "National Crisis" status. Some of the primary causes are the debilitating illnesses Dementia, Alzheimer's, Parkinson's and ALS. "Most of the family caregivers I've encountered have been the spouses or children of the person requiring care. Voluntary caregivers are often people who were gainfully employed before the needs of a loved one became top priority" Barnett stated. Caring for a family member is not typically taken into account when an individual is preparing for retirement. Not only does it adversely affect family income it also cripples one's ability to set the money aside that they normally would for nest-egg savings.
According to the New York Times, Catastrophic illness is now the primary reason for bankruptcy filings. Barnett Financial & Tax has over 22 years experience and has particular insight on family caregiver matters. This particular topic has come up many times throughout the years and must be handled on a case by case basis, according to Rick Barnett. He points out that many often unexplored paths exist to ease the financial burden of caring for a loved one. Among those are reverse mortgages, changing portfolio structure and unique strategies to protect assets while qualifying for Medicaid. Barnett wants to provide an avenue for individuals and families to learn more about the situation they are in or may find themselves in at some point down the road. In addition to the workshop scheduled for October 4th, 2012 Barnett Financial & Tax is offering tips through its website and accompanying social media outlets on how to juggle providing care while still being prepared for retirement.
Tackling the issue of caring for caregivers has become the life work of Nancy DeKatch, who has developed both a respite ranch and a caregiver institute. Nancy was a dedicated caregiver of many years who eventually found herself in a state of severe and debilitating depression and physical and mental shutdown. She cared for her ill husband for 5 years with very little outside support, and few places to turn for answers. Her personal hardships and frustration led her to start a program for others whose roles in life have changed in an instant when becoming a caregiver. The goal of the Respite Ranch is to provide a needful caregiver three days of complete rest and recuperation. During that time caregivers are given wellness information, self-help tools and a safe and sharing environment conducive to healing and restoration. The goal is to bring wellness and a more functional lifestyle for ones general overall health and in the role as a caregiver.
The joint function planned for October 4th, 2012 at the Barnett Financial & Tax Building in Grand Blanc, Michigan will cover topics like: Limiting Costs, Preserving the Nest-Egg, Qualifying for Medicaid, Utilizing Income Producing Investments, Retirement Preparedness, Reverse Mortgage Options, Veteran Benefits and Finding Other Forms of Support.
About Barnett Financial & Tax
Barnett Financial & Tax, Located in Grand Blanc, Michigan provides a team of highly qualified professionals, with backgrounds in Tax, Estate & Elder Law, accounting, and financial planning, who provide complete financial services for their clients. Further information about Barnett Financial & Tax can be found at http://www.BarnettMRPG.com.
About Rick Barnett
Richard A. Barnett is a Financial Planner with Designations as Certified Estate Planning Professional (CEPP), Christian Financial Consultant & Advisor (CFCA) and has a Master of Estate Planning (MEP).
Mr. Barnett has been quoted for the past 20 years in the Flint Journal, the Grand Blanc View and has had appearances as a financial authority on local channels WJRT TV-12, WNEM TV-5 and WEYI TV-25. Rick can be heard weekly as host of the "Barnett Financial Hour" Thursday mornings at 8am eastern time on Supertalk 1570am or streaming live at http://www.supertalk1570.com. Also Mr. Barnett has been asked to speak on various topics of tax, investments, estate planning, etc from General Motors, Delphi, Genesee County, Hurley & Genesys Medical Centers, Michigan Association of Christian Schools as well as dozens of other Corporations, Unions, Churches and Associations.