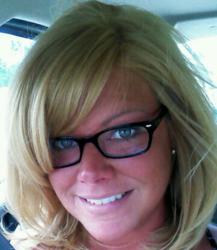 Myrtle Beach, SC (PRWEB) September 18, 2012
One of the top Myrtle Beach real estate companies, JP Real Estate Experts, welcomes Rachel Rushton to their team as an Administrative Assistant. Rushton joins JP Real Estate Experts with over six years of experience in sales and previous management and customer service experience. In Rushton's new role, she will be responsible for assisting Jerry Pinkas, President of JP Real Estate Experts, in addition to other realtors in the office. Rushton, who is from Saluda, SC, will also serve an integral role in managing the real estate listings and handling the marketing mailings.
"We are very pleased to welcome Rachel to our team," states Pinkas. "Rachel will add tremendous value to our marketing efforts including assisting the realtors with Craiglist postings, YouTube videos and assigning new leads within our team."
Rushton received her Bachelor of Science from Coastal Carolina University and hopes her experience with JP Real Experts will help her have a career in real estate. Rushton says: "I chose to work at JP Real Estate Experts because I would like to become a real estate agent one day or at least remain in the field. I feel I am a quick learner and am extremely organized. I love writing and being involved in the marketing of one of the top Myrtle Beach real estate firms. I am very excited to be a part of the JP Real Estate Experts team."
About JP Real Estate Experts
JP Real Estate Experts is one of the top teams of Myrtle Beach realtors in the Grand Strand. JP Real Estate Experts was ranked in the top 1% of Myrtle Beach realtors in closed transactions for 2011 and has been named as one of the Top 250 Real Estate Teams in the U.S. by the Wall Street Journal. JP Real Estate Experts specializes in the buying and selling of Myrtle Beach real estate from a variety of neighborhoods including The Cottages at the Surf, Arrowhead, Carolina Forest and Hunters Ridge Forestbrook. JP Real Estate Experts also specializes in the Myrtle Beach condo market selling condos from communities such as Margate Towers and condos at North Beach Plantation.