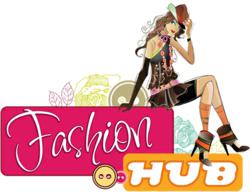 Our entire product line including the recently launched cool bags are handpicked and rare to find. The shoppers are unlikely to find someone with products similar to the one bought from Fashion Hub
Atlanta, GA (PRWEB) September 18, 2012
Fall is in the air and Fashion Hub, a boutique for trendsetters, is offering a special discount promotion on its products. These products will be 15% off the list price.
The limited-time 15% discount is available starting Sep 22nd, until October 30, 2012, or while supplies last. Shoppers can avail this offer by entering the promo code: FALL2012 during checkout.
The latest launch Cool Fall Bags, Ecofairtrendly Fashion Mix, Trendy Skirts, Leggings and Tunics are the participating product categories, for this event. Most of our products in these categories are Fair trade, made with natural, biodegradable materials like wood, seeds, bamboo, recycled fabric, natural dyes and organic materials that have been harvested in a sustainable manner.
"Our entire product line including the recently launched cool bags are handpicked and rare to find. The shoppers are unlikely to find someone with products similar to the one bought from Fashion Hub," says Priya, the founder and owner of Fashion Hub.
Aside from dressing the trend setters those who want to look fashionable, Fashion Hub continues working towards its mission to contribute to the environment. The boutique not only believes and respects Eco friendly and Fair Trade values but also aims to promote Artisan talent and help people behind this talent, get recognition for their hard work.
All Fashion Hub items are shipped featuring their specialty and story behind their art and are available online at http://www.fashionhubforyou.com.
Launched online early 2012, Fashion Hub is an online Fashion Boutique presenting unique collection of fair trade and Eco-friendly clothing and accessories. It adds elegance in lifestyles of boutique and earth friendly fashion lovers by bringing its handpicked, rare to find collection from different parts of the world, hence setting new trends in the fashion.