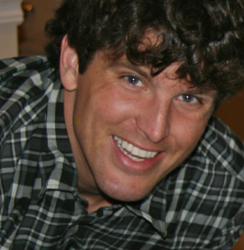 (PRWEB) September 18, 2012
Illinois athletic trainers report the five most common conditions their high school athletes sustained in the last school year were knee injuries, shoulder overuse, back pain, wrist injuries and concussions. That's according to a six-month study conducted by the Illinois Athletic Trainers Association(IATA) in collaboration with Midwest Orthopaedics at Rush(MOR) physicians.
Certified athletic trainers from across the state responded to the survey, which asked them to report on how many injuries and which specific ones high school athletes sought treatment for during the 2011/2012 school year.
MOR and the IATA are teaming up to inform youth athletes, parents, and coaches about Identifying, treating and preventing the most common injuries in a series of 90-minute seminars at Chicago area high schools. The seminars are open to the public and feature Hunter Hillenmeyer, former linebacker for the Chicago Bears, whose concussions caused him to leave the Bears and become a concussion safety advocate for young athletes.
The seminars are scheduled for:
Tuesday, September 18, 7:00-8:30 P.M.
Oak Park River Forest High School Auditorium, 201 N. Scoville Avenue, Oak Park, IL
Wednesday, 26, 7:00-8:30 P.M.
Naperville North High School Auditorium, 899 Mill Street, Naperville, IL
Tuesday, October 2, 7:00-8:30 P.M.
Hinsdale Central High School Auditorium, 55th and Grant Streets, Hinsdale, IL
These events are free and open to the public. To register, visit: http://www.rushortho.com.
Knee injuries topped the list, accounting for more than 35 percent of all reported injuries. The most common knee injury (21.77 percent) was patellar tendinitis, which is inflammation of the patellar tendon and often called 'jumper's knee.'
Patellar tendinitis is most commonly seen in basketball, volleyball, soccer and cross country participants. ACL and MCL conditions, the second most common knee injuries, occur more frequently in girls. Nationwide, ACL tears are one of the most common injuries among all high school athletes, affecting approximately 200,000 athletes per year. Sports medicine experts say the large number of athletes with knee injuries has to do with over-training and excessive stress on the knee joint during growth stages when the bones and soft tissue are not fully mature.
"I am definitely seeing more sports-related injuries, especially in the knee, in my practice than ever before," explains Bernard R. Bach Jr., MD, orthopedic surgeon and Director of Sports Medicine at Midwest Orthopedics at Rush. "My concern as a physician is that young athletes aren't allowing for enough rest in between seasons, sports and even games."
Shoulder conditions, including overuse syndrome (tendinitis), and shoulder dislocation, were also among the top five sports injuries in Illinois. They accounted for 17.47 percent of all reported injuries.
Overuse syndrome of the shoulder is a condition caused by over practice and repetitive motions, such as throwing a baseball or swinging a racquet. According to the Centers for Disease Control and Prevention, more than five million kids under the age of 18 suffer a sports-related injury each year and approximately half are caused by overuse. Experts say with more and more athletes specializing in one sport at an early age and practicing year-round, injuries due to overuse are becoming a serious problem in young athletes and can result in lifelong problems.
Back pain, also among the top five, accounted for 16.17 percent of all injuries. Back injuries can be caused by a variety of reasons, including hits, overuse and repetitive stress on the muscles and lower spine. Back injuries are commonly found in all sports, but especially sports like running, bicycling, skiing, golf, tennis, baseball, gymnastics and football.
Wrist sprains and fractures also ranked in the top five. Together, they accounted for 15.85 percent of all reported sports injuries. Athletes that are subject to sudden, hard falls commonly suffer from wrist and elbow injuries including basketball players, soccer players, baseball players, football players, gymnasts, cheerleaders, skiers, snowboarders and skaters.
Concussions rounded out the five most common athletic injuries treated by survey respondents, accounting for 14.82 of total injuries reported. Nationwide, it is estimated one million sports-related head injuries occur annually in high school athletes. And, what concerns physicians and trainers the most, is that an estimated 85% still go unreported.
"The incidence of reported head injuries has drastically increased over the years, but we still have a ways to go in terms of identifying signs and symptoms," explains Mike Overturf, President, Illinois Athletic Trainers Association. "I am pleased to see more coaches, athletic trainers, parents and students helping to identify concussions. This means athletes are seeking treatment earlier, staying out of the game longer and healing their brains appropriately."