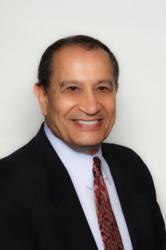 San Diego, CA (PRWEB) September 18, 2012
With thousands of business owners, managers and self-employed professionals located in the greater San Diego area needing guidance to not only survive but succeed in today's still uncertain economy, The Growth Coach® announces its newest sales and business coaching franchise to serve small businesses in San Diego County.
George Maabadi is launching his coaching business with a passion to implement and help business owners, managers, and self-employed professionals see how a proven, process-driven plan with a personalized strategy can make a huge difference between significant success and disappointing or even devastating failure.
"That includes the balance between business and personal life," Maabadi says. "The Growth Coach Strategic Mindset® process has literally changed thousands of business owners' lives. It's been amazing to see the results and hear how the process has revolutionized the businesses we've worked with."
Maabadi is a successful and innovative former CEO and sales executive with experience in construction, technology, and various entrepreneurial enterprises. Maabadi's passion for helping business owners will epitomize the coaching and support he provided in his career as a corporate president, director, founder, owner and sales and marketing executive.
"George is a born leader with well-developed interpersonal skills and proven ability to lead, motivate and inspire teams to meet and surpass business and personal objectives. His coaching helped me realize how to transfer a time consuming workload of administrative details to my assistant, which freed up my time to focus on increasing revenue and streamlining our operations," states Paul Zarou, Director of Sales and Marketing at the iQStore.
The Growth Coach® defines business coaching as the art and science of guiding small business owners, self-employed professionals and key management employees to reach their objectives and overcome obstacles and limitations that keep them from reaching optimal success in business, and in life. The company utilizes its signature Strategic Mindset® group coaching process, one-to-one coaching, telecoaching, and other related services to help their clients. All services come with a money-back guarantee. The coaching process includes examining the current reality in their business and personal lives, developing a road map to help them achieve their goals and holding them accountable for it.
Maabadi will focus on businesses in the Mission Beach, Mission Bay, Mission Hills, Pacific Beach, University Heights, Midtown, Hillcrest, Bay Park, Linda Vista, Old Town, Morena, Loma Portal, Five Points and Middletown.
For more information, please call 855.492.6224 or 855 4ZCOACH or visit http://www.thegrowthcoach.com/gmaabadi.
About The Growth Coach
Founded in 2002, The Growth Coach is the only pure business coaching franchise system with the single purpose of helping drive success and balance the lives of business owners. Their goal is to help clients gain greater focus so they can work less, earn more and enjoy more fulfilling lives. Clients include small business owners, franchisees, self-employed professionals, high-end sales, financial services professionals and managers from businesses of all sizes. The Growth Coach has more than 140 markets across North America. For more franchise opportunity information, visit http://www.TheGrowthCoach.com.