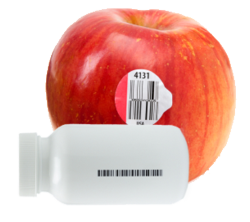 Concord, Ontario (PRWEB) September 18, 2012
Concord, Ontario, Canada – Blue Link Associates Limited has improved the ease of Lot Tracking and Recall Management by providing a Recall Report to Blue Link Elite that allows Food and Medical Distributors to quickly perform Lot Traceability.
The Center for Disease Control estimates that 1 in 6, or 48 million people in the United States, get sick each year from contaminated food, with 128,000 hospitalizations, and 3,000 deaths annually. A "World Ranking 2010 Food Safety Performance" report states that "Traceability and Management is Canada's weakest category." Looking at statistics from the FDA and Health Canada, food recalls have been on the rise over the past few years and will likely remain the same.
"In order to help improve food safety and aid our customer's in complying with traceability regulations, we have added a comprehensive Recall Report to compliment our lot tracking functionality. It is or duty as ERP software providers to make sure Blue Link Elite software gives our customers the tools they need to comply with industry requirements." said Mark Canes, President of Blue Link.
As an ongoing initiative, Blue Link is working to improve lot traceability awareness by offering a downloadable white paper on how to "Improve Inventory Management Through Lot Tracking" and is holding a Lot Traceability, Lot Tracking and Recall Webinar that will provide pertinent information on who is responsible, how the regulations have gotten to where they are, and what a distributor needs to do to be ready for a recall.
More information about the Recall Report, White Paper, or the Webinar, contact Blue Link at 877-258-5465 or visit the website at http://www.bluelinkerp.com.