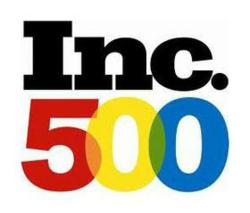 In celebration of our anniversary, we're offering 10 percent off already reduced prices through October 31 with code ANNIVERSARY.
Minneapolis, MN (PRWEB) September 18, 2012
DefySupply—a leading online supplier of contemporary furniture—recently celebrated four years of business, among several other awards and accomplishments. Like many startups, DefySupply had humble beginnings, launching in the dorm room of CEO Brent Gensler.
DefySupply was born after Gensler spent summers in China sourcing fabric for his family's furniture business. He realized how inflated furniture costs were becoming with unnecessary markups and when it came time to buy furniture for his first place, he quickly developed a business plan to bring the same name brand furniture seen on the shelves of high-end stores today to consumers for a fraction of the cost. By 2008, Gensler launched DefySupply and built a shipping container to transport furniture overseas.
Based on prior experiences in China, Gensler forged direct relationships with top furniture suppliers across the globe. Through eliminating the middlemen, Gensler was able to develop a business grounded in the latest furniture design trends without unnecessary markups.
From dorm room to 2012, DefySupply now boasts thousands of happy customers and was recently recognized among Inc. magazine's Top 500 fastest growing business.
"These achievements are a reminder of our humble beginnings. We've grown nearly 1000% over the last few years, and we're just as devoted to our customers today as we were when we started," says Gensler. "In celebration of our anniversary, we're offering 10 percent off already reduced prices through October 31 with code ANNIVERSARY."
"Our customers are the reason for our success. We couldn't have done it without them. In the coming years, we will continue to make customer satisfaction a priority and provide each customer with the best contemporary furniture at reasonable prices," says Gensler.
DefySupply sells over 4,000 contemporary furniture products in residential and wholesale quantities. Popular items include living room furniture, such as leather sectional sofas and microfiber sofa sets. Wholesale seating, such as bar stools, is popular among restaurateurs.
To learn more, visit DefySupply.
About DefySupply
DefySupply, headquartered in Minneapolis, is a bridge allowing everyday consumers to buy directly from the world's top manufactures at a fraction of the cost. Check out DefySupply reviews and DefySupply testimonials to read what customers are saying and learn more about the company. Follow DefySupply on Twitter for daily updates.