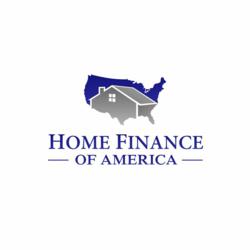 Philadelphia, PA (PRWEB) September 18, 2012
Home Finance of America, a nationwide leader in low interest rate online mortgage lending, has recently received a great deal of national recognition for their outstanding customer service. Zillow.com, a national leader in online real estate and mortgage information has awarded Home Finance of America with their highest rating of Five Stars as of the release of this article. The ratings on Zillow are based on independently verified reviews executed by real customers who have dealt with Home Finance of America in a mortgage transaction. Ninety-three percent of customers who have reviewed Home Finance of America on Zillow.com have awarded them a Five Star rating which means that they are highly likely to recommend the company.
Home Finance of America also continuously maintains an A+ Rating with the Better Business Bureau. An A+ is the highest possible rating. The Better Business Bureau is a leading source for verifying the integrity and honesty of the business practices of companies across a wide array of industries. Maintaining an A+ Rating for in the challenging mortgaging lending industry is a testament to Home Finance of America's commitment to customer service and fair lending practices. The Better Business Bureau carefully reviews companies based on 16 factors in order to issue a rating from F to A+.
In addition to a Five Star Zillow Rating and an A+ Rating with the Better Business Bureau, Home Finance of America currently maintains active licenses to lend mortgage in nineteen states nationwide. To maintain an active state mortgage lending license, a lender must regularly undergo unannounced auditing and procedural reviews by each state's regulatory agency to ensure full compliance with all state and federal laws. Each of the company's loan originators undergo testing, continuing education, and a detailed background check to maintain personal active origination licenses in each state through the Nationwide Mortgage License System (NMLS).
For quality control, every customer of Home Finance of America reviews the company by completing a survey at closing about their experience throughout their transaction. This survey is carefully reviewed by management to ensure the highest level of customer service and hold each member of Home Finance's staff accountable for their service levels. Over 95% of customers indicated HFA and their loan officer was excellent on these surveys. Unlike other mortgage companies, Home Finance of America's loan officers do a better job setting expectations and educating their clients upfront and are extremely accessible.
Whether refinancing or purchasing a new home; selecting the right mortgage and the right mortgage company is a decision a homeowner will have to live with for a long time. Trying a mortgage lender without an excellent track record is a mistake that can turn costly. HFA's reputation, low mortgage rates, and A+ rating with the BBB meet criteria that must be considered when selecting a mortgage company. Home Finance of America boasts personalized service from start to finish and delivers on that promise.
About Home Finance of America:
Home Finance of America is a direct lender and will lock-in low rates for borrowers at any time they wish to apply. Mortgage applications are taken by phone. Licensed loan officers are available seven days a week by calling 1-800-358-5626.
Home Finance of America is headquartered just outside of Philadelphia, PA. The company has specialized in originating low rate residential mortgage loans to qualified borrowers since 1993. They are a national leader in online mortgage lending.
Visit Home Finance of America's website at https://www.HFAmerica.com.