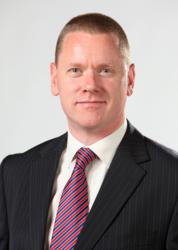 Newcastle-upon-Tyne, United Kingdom (PRWEB) September 18, 2012
James Thwaites will coordinate global marketing efforts for CMR Group. He will lead all activities related to customer/product strategy and launching new products to market, including the Group's Product Development Forum. Additionally, Thwaites will manage all traditional marketing functions including advertising, brand identity, sales promotions, corporate communications, and business process improvement.
A University of Durham graduate in the U.K., Thwaites has reached Fellowship status with both the Chartered Institute of Marketing and Institute of Consulting, and brings to the position an extensive background in sales, marketing, project management, research, technology consulting, post-graduate/MBA tutoring, and change management. He has previously led teams of business professionals towards client success with blue-chip companies such as Chemring plc, EADS, IKEA, Schneider Electric, and Ultra Electronics plc.
Thwaites has experience in more than 50 technical application markets including Engine, Power-Gen and Marine. His commercial knowledge spans sectors as diverse as CCTV, marine propulsion, mobile communications, pipeline cleaning, passenger information systems, and railway/locomotive.
Working out of CMR Group's UK facility in Newcastle-upon-Tyne, Thwaites reports directly to John Gatto, President of CMR US, who is represented on the CMR Group governance board. Thwaites will be responsible for CMR Group's cross-group marketing across subsidiaries in China, France, Germany, India, Singapore, Tunisia, UK, and USA. His first task at CMR is to organize and subsequently to prepare for participation in the Group Meeting scheduled for November 2012 in London.
CMR Group provides design, manufacturing and service of instrumentation and controls for the energy market, offshore systems, power generation, industrial engines, marine, off-highway vehicles and other industrial applications. CMR Group is an engineering partner for the world's leading manufacturers, and a reliable electrical and electronic components provider for demanding applications, providing core product groups that include low- and medium-voltage switchboards for offshore applications; alarm, monitoring and safety (AMS) systems; industrial sensors; and pre-engineered wiring harness systems.
For more information, visit http://www.cmr-group.com