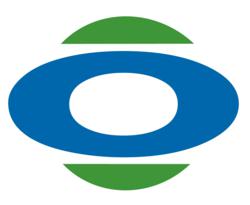 "We want to empower educators with easy-to-use video technology in the classrooms as an instructional tool" - Alfredo Ramirez, President/CEO of Vyopta
Austin, TX (PRWEB) September 18, 2012
Vyopta Incorporated, a pioneer developer of applications for Cisco business video (Jabber Video, Collaboration/TelePresence, Media Experience and Digital media) announced today that they will be participating in Cisco's Fall E-Rate Roadshow throughout Texas.
Vyopta and Cisco will be presenting in multiple cities across Texas in the next few months:
Tuesday, September 18th McAllen, TX
Wednesday, September 19th Laredo, TX
Thursday, September 20th Corpus Christi, TX
Wednesday, October 3rd San Angelo, TX
Thursday, October 4th Midland, TX
Wednesday, October 10th Austin, TX
Thursday, October 11th San Antonio TX
Wednesday, October 17th Waco, TX
Tuesday, November 6th El Paso, TX
Each three-hour seminar will showcase Cisco technology and Vyopta applications which improve the capabilities of educational institutions and enhancing classroom learning. Vyopta will focus on how its vPublish(TM) application combines with the Cisco Capture-Transform-Share platform to create an innovative and user-friendly lecture capture solution. Together Cisco and Vyopta create a powerful, scalable video learning solution that can automatically publish videos into secure access groups with integration into learning management systems.
"We want to empower educators with easy-to-use video technology in the classrooms as an instructional tool," said Alfredo Ramirez, President and CEO of Vyopta. "We are excited about how our application helps create solution that can improve learning outcomes."
The Federal E-Rate program provides government grants to schools and libraries that develop a technology plan to procure communications technology products and services from companies like Vyopta and Cisco and who also apply for funding. Through this program, schools and libraries can get discounts to help them obtain affordable access to products and services. More information about E-Rate can be found at http://www.usac.org/sl/.
About Vyopta Incorporated
Vyopta is a pioneer developer of applications for Cisco business video. Vyopta adapts video to business processes, delivering high-quality customer service, process automation and business intelligence. Vyopta's solutions unleash the potential of business video investments, resulting in improved educator and student performance and outcomes, enhanced customer satisfaction and retention, increased sales and cost savings and greater agility in meeting continually changing business demands. For more information on Vyopta and its products, visit http://www.vyopta.com.