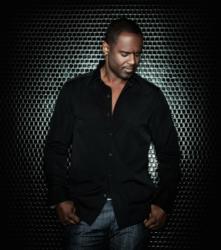 Modesto, CA (PRWEB) September 18, 2012
As an artist who needs no introduction, Brian McKnight has earned himself a spot in contemporary music history. The R&B star, who occasionally makes forays into pop, has released 13 albums to date, with several going two and three times platinum.
McKnight will perform at the Gallo Center for the Arts at 8 pm on Friday, September 28. Tickets are on sale now and range from $25 to $75. Groups of 15 or more are eligible for a 15% discount. For tickets and more information, visit GalloArts.org, or call (209) 338-2100.
As well as a singer, songwriter and producer, McKnight is a multi-instrumentalist who plays nine instruments—piano, bass, guitar, drums, percussions, trombone, tuba, flugelhorn and trumpet.
McKnight's first-ever concert at the Gallo Center will be a solo piano performance, featuring hits from the albums ("Anytime," "Back at One," "I Remember You") that have resulted in 20 million records sold and a slew of honors from the American Music Awards, Billboard Magazine, Soul Train Awards, and NAACP Image Awards. Revered in the music industry for his great versatility, McKnight has collaborated with performers from across musical genres, among them Quincy Jones, Justin Timberlake, Diddy, Rascal Flats, Mariah Carey, Willy Nelson and Kenny G.
The Gallo Center for the Arts' 2012-13 Premier Partner is Boyett Petroleum.
#####