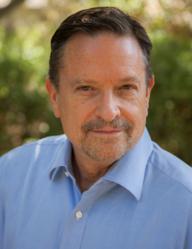 (PRWEB) September 18, 2012
The expanding Haute Design Network is pleased to welcome Mark Weaver, of Mark Weaver & Associates, Inc., operating out of Montecito, California. With four decades of experience in interior design, Weaver's extensive portfolio covers a diverse and distinctive body of work which includes residential installations, private aircraft, yachts, private island retreats and corporate offices for Fortune 500 companies. The firm works with a wide range of styles, always working to interpret the goals of their clients to achieve superlative results which transcend trends.
About Haute Design Network
Haute Design Network selects interior designers that have displayed a high level of expertise and accomplishment in their field. This exclusive circle of leading interior designers is invited to bring their past, current, and future work to Haute Living readers. Weaver and his colleagues are featured on Haute Design Network's comprehensive website as exclusive interior design professionals, along with daily blog posts, articles, and up-to-date reports related to design, real estate, and luxury. All this and more may be accessed by visiting http://www.hautedesignnetwork.com.
About Mark Weaver
Mark Weaver & Associates is a full service design firm headquartered in Los Angeles. It was founded in 1970 by Mark A. Weaver, a native of Southern California, who lives in Los Angeles and Santa Barbara.
Mark's extensive portfolio covers a diverse and distinctive body of work including residential installations, private aircraft, yachts and private island retreats. Projects range from Los Angeles to New York, restorations of historic estates in Nantucket and Santa Barbara, a townhouse in London, renovations and interiors for a 16th century palazzo in Piacenza, Italy. His work also includes a prestigious list of private corporate installations including offices for Fortune 500 companies.
Mark's hallmark style integrates the old with the new, blending clean modern lines with classical elements. He provides a discerning list of clientele with inviting and gracious environments that are sensitive to scale and proportion, dramatically lit and complimented with meticulously chosen furniture, art and antiques. Mark's Italian heritage has greatly influenced his love of history, architecture and antiquity.
The firm works intently with clients to discover their interests and what amuses them in order to reflect their lifestyle and tastes in their surroundings. Mark avoids trendiness and is keen to tailor his creations to the clients' needs. He enjoys being involved in all aspects of a project from the planning, construction and landscaping to the finish details. He and his team work closely with architects and contractors to assure a seamless integration of all elements needed to meet the client's expectations. His interest in travel and culture takes him abroad searching for the rare and unusual. He notes that an obsession to quality and attention to detail are his signature style.
These skills have gained Mark recognition in a variety of national and international publications, and earned him a list of loyal clients who continue to rely on his talents. Mark is a founding member of the Los Angeles Museum of Contemporary Art, a member of the Institute of Classical Architecture & Art ICAA, a member of the Decorative Arts Council for LACMA and a patron of the Los Angeles Opera. Read more on Mark Weaver at http://www.hautedesignnetwork.com/designer/mark-weaver/.