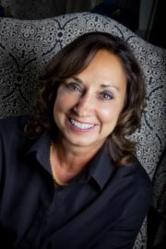 (PRWEB) September 19, 2012
The expanding Haute Design Network is pleased to welcome Sharon McCormick, of Sharon McCormick Design LLC., operating out of Greenwich, Connecticut. Whether you prefer relaxed elegance, sophisticated luxury, kick-your-feet-up comfort or pure drama, McCormick's firm will translate your vision into reality. The firm utilizes a wide range of styles, always working to interpret the goals of their clients to achieve superlative results which transcend trends.
About Haute Design Network
Haute Design Network selects interior designers that have displayed a high level of expertise and accomplishment in their field. This exclusive circle of leading interior designers is invited to bring their past, current, and future work to Haute Living readers. McCormick and her colleagues are featured on Haute Design Network's comprehensive website as exclusive interior design professionals, along with daily blog posts, articles, and up-to-date reports related to design, real estate, and luxury. All this and more may be accessed by visiting http://www.hautedesignnetwork.com.
About Sharon McCormick
Sharon McCormick Design creates elegant interiors for discerning clients who appreciate beauty, quality and comfort. We find beauty in the smallest details, making each aspect of your project stunning and unique, from expansive architectural finishes to the final touches. Sharon's luxury design service involves working hand-in-hand with a client's architect and builder, creating a synergistic team able to provide the client with an inimitable home.
Sharon McCormick Design serves clients in the United States and abroad.
National Spokesperson, American Society of Interior Designers – 2007, 2008, 2009, 2010, 2011, 2012
Voted "Greater Hartford's Best Interior Designer" by the readers of Hartford Magazine – 2010, 2011, 2012
Published regularly in national and international magazines and newspapers, including Distinctive Kitchen Solutions, Natural Home, Antique Week, Country Decorating Ideas, New England Home, New England Home Connecticut, Hartford Magazine, Hartford Courant, The Baltimore Sun, Connecticut Home & Gardens, Connecticut Home Living, Associated Press, New England Home, Fairfield County Home, Ridgefield Magazine
Books:
Spectacular Homes of New England, New Bathroom Idea Book, The Business of Faux, New Bathroom Ideas That Work
International Publications:
Ava Living Great Western Design – China (Book)
Homestyle Magazine – China
TV Appearances:
HGTV House Hunters, WHDH TV 7 NEWS (Boston, MA) Design Team
Read more on Sharon McCormick at http://www.hautedesignnetwork.com/designer/sharon-mccormick/.